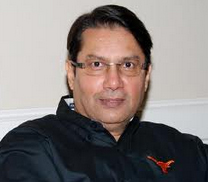 Investor and entrepreneur Jayesh Parekh has joined Jungle Ventures, an early stage VC firm, as one of its managing partners.
The Singapore-based firm, which also operates a seed fund and incubator, has been undergoing a process of team building, with the aim of making 10 to 15 investments in 2013. That's a step up from the 4 to 5 companies it has been funding annually. It will zoom in on the following countries: Singapore, India, Indonesia and Taiwan.
Jayesh has an extensive portfolio that includes co-founding Sony Entertainment Television, serving as the chief mentor and investor-in-residence at The Hub Singapore, and also serving as director for a number of companies, such as MobiApps, United Way International, and Game Ventures.
According to Amit Anand, founder and managing partner of Jungle Ventures, Jayesh will add value with his expertise on identifying early-stage startups with the potential to become global leaders. He can also "offer entrepreneurs hands-on guidance and access to his deep network of financing, business development and operational partners."
Recently, Jungle Ventures participated in the seed round of Singapore medical startup DocDoc, together with 500 Startups founder Dave McClure and former DBS chairman Koh Boon Hwee. It also joined a USD 1.7M funding round in Mobikon, a customer engagement startup based in Singapore and India.
One of its investments, One Animation, has moved on to subsequent rounds of funding, raising a USD 5.4M series A round last year.
Jungle Ventures receives support from the Singapore government through NRF TIS and SPRING SEEDS, which are co-funding initiatives.