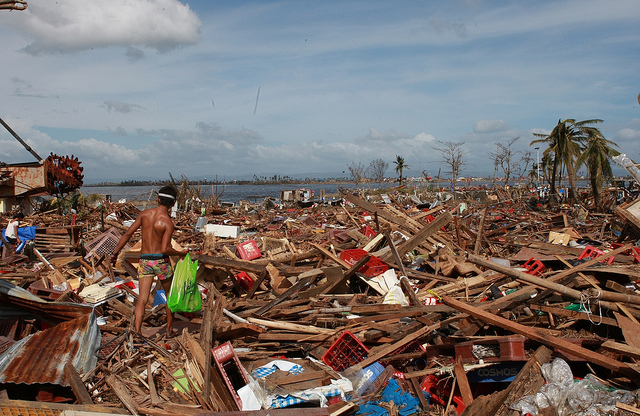 As we've seen over the years, the Philippines is frequently hit by disasters. Philippine startups and the government have used technology to help in information dissemination and rescue operations. Now the country is getting more help as the Japanese government has agreed to collaborate with the Philippine government in improving disaster recovery measures through a digital TV system.
Called the Integrated Services Digital Broadcast-Terresterial (ISDB-T) platform, it's a broadcasting standard that will allow the country to move from analog to digital television broadcast. Japan started using the system in 2003. It results in better TV signals to every household across the country. But more importantly, this move is more focused on providing a disaster response system to those households.
Presidential Communications Operations office secretary Herminio Coloma, Jr. says the technology will have built-in early warning broadcasting systems to enable people with TV sets to catch announcements and advisories from the respective government agencies before or during disasters.
Japan's Ministry of Internal Affairs and Communications (MIAC) minister Yoshitaka Shindo told Newsbytes that this will include "the activation of television device even when it is turned off. It will be activated to allow viewers to receive emergency disaster-related information via their television screen."
Shindo adds, "By the time when the next typhoon comes in, which will be around July, we are ready to embark on a working level activity in order to materialize on this objective." TVs can even work in areas without electricity "by combining the system with a solar panel system." And apart from TVs, the technology also has a built-in mobile transmission that can send early warnings to mobile phones and other hand-held gadgets with TV receivers.
President Benigno Aquino has already given the go-signal to the National Telecommunications Commission (NTC) to begin the groundwork for the adoption of the ISDB-T system.
Coloma earlier admitted that this shift will come at a cost for some Filipinos. The new system will work on digitally-capable TV sets, but households with analog TVs may need to purchase a set-top box for Php 1000 ($22) if they want to keep their old TV sets.
But Coloma highlights the technology is timely for the disaster-resilient Philippines given that the country experiences more than 20 typhoons every year. "The breakdown of the communications system during the aftermath of super-typhoon Yolanda caused a bit of delay in responding to the needs of the people," he says.
True enough, we've seen how past disasters in the country have ruined cities and put many people's lives at stake. Having a centralized medium of communication for early warnings could help the people take the necessary actions to save lives before a natural disaster strikes.
Apart from disaster recovery measures, the broadcasting system can also be applied in other aspects such as e-government, e-education, news, traffic, healthcare, sports, weather, and more.
(Source: NewsBytes | Balita.ph Photo: Flickr user EU Humanitarian Aid and Civil Protection)
(Editing by Paul Bischoff)