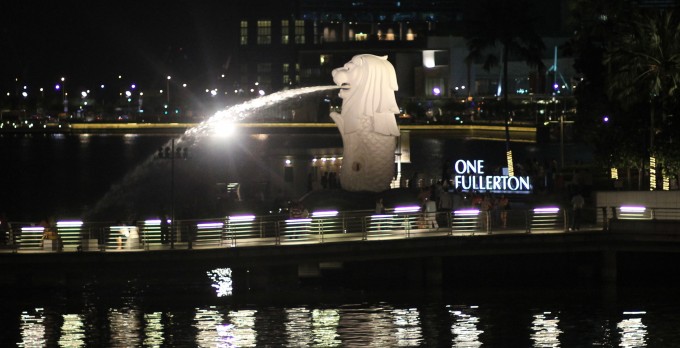 There's an interesting piece from Kyoto news today about how many Japanese companies are increasingly moving headquarters or operations to Singapore. With a more favorable tax rate, Singapore is, so far, the preferred outpost for many Japanese companies looking to expand beyond domestic borders.
This is a phenomenon that we have written about many times in the past with the number of big name internet companies setting up shop in Singapore over the past few years.
Perhaps most notable is the Crosscoop facility on Robinson Road, apparently the default landing ground for Japanese companies in Singapore, which hosts DeNA [1], GREE, Recruit, and @Freaks. KDDI's advertising unit Mediba is one of the latest companies to set up shop there in October of last year. It also hosts startups as well, which is a big attraction given that Singapore is such a friendly place for entrepreneurs.
Back in May of this year, advertising giant also Dentsu announced the opening of a Singapore office with the goal of expanding into Southeast Asia's mobile advertising markets.
Kyodo cites SMU's Toru Yoshikawa who explains some of the advantages of being in Singapore:
Japanese companies want to globalize their operations by hiring staff with diverse cultural backgrounds, and while Japan may have highly competent engineers and managers, they don't have much experience operating in multicultural environments, so Singapore is an ideal location because they can hire English-speaking staff.
As nearby Southeast Asian markets continue to grow, we can expect to see more companies take advantage of Singapore's unique geographical and cultural position.