The Japanese team behind popular messaging app Line has rolled out prepaid cards that users can purchase offline and use to as credit for in-app purchases.
Line first announced it intended to sell pre-paid cards in August, and according to Line's official blog (via The Next Web) today the cards finally see the light of day in convenience stores throughout Japan.
The cards work much like prepaid cards or gift certificates for any other brand – consumers can buy the cards at participating convenience stores, and then enter the code that's printed on the back of the card into the Line Web store.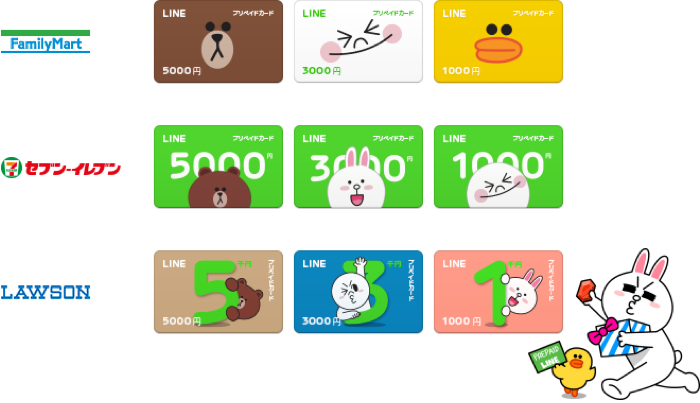 Cards are available in denominations of JPY 1,000, JPY 3,000 yen, and JPY 5,000 (roughly $10, $30, and $50).
Prepaid cards will open Line's virtual goods market to children and consumers looking for gifts for their friends, but more importantly, it also allows for Line users to buy things without a credit card. Surprisingly, only 20 percent of consumer-to-business transactions in Japan are made using credit cards.
In Taiwan and Thailand, Line's next two strongest markets, that rate is likely low as well, so if the cards are successful in Japan, we can expect to see them in those territories soon.
Given Line's already-strong revenues selling stickers and other in-app purchases, prepaid cards could open doors for the company to see more money come in. For Q2 2013 the company announced it had brought in $100.7 million in revenue.
(Source: Line Japan blog)