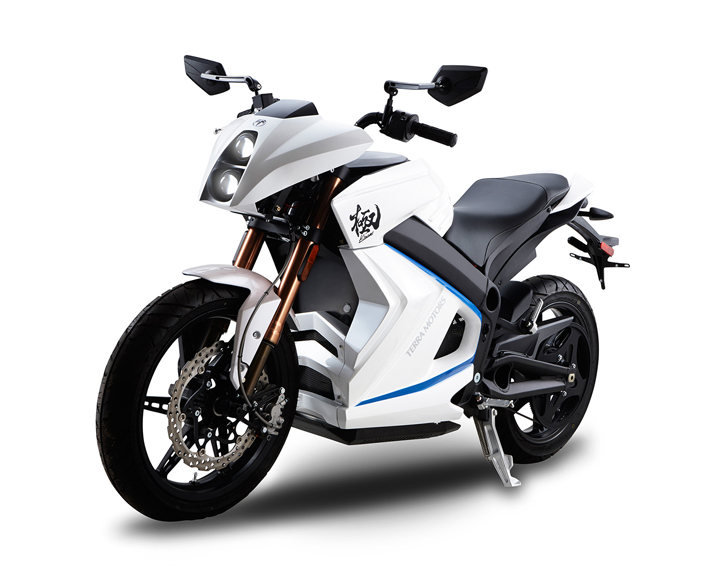 Japan's Terra Motors Corporation today released its Kiwami electric bikes in India. With a $28,730 price tag, Terra Motors wants to attract affluent youths in India looking for an eco-friendly solution for their day-to-day transportation.
The Kiwami e-bike tops out at 160 km/h, and the company says it accelerates like gas-powered bike with a 1,000cc engine. The bike takes six hours to fully charge and can travel over 200 kilometers on a full battery.
After a quick search, a Yamaha FZ motorbike in Bangalore costs about $1,160, which is definitely way more affordable than the Kiwami. The Kiwami does look great, though, and we're pretty sure there are plenty of rich Indians who can afford it.
With today's product launch in India, Toru Tokushige, CEO and founder of Terra Motors, seems gung ho about the Indian market. He said his company will "invest Rs. 300 million ($4.8 million) in the next fiscal year."
(Also read: Terra Motors And Asia's Electric Motorbike Horizons)
(Editing by Paul Bischoff)