This article is republished with permission from The Bridge, which covers Japan's startup scene in English and Japanese.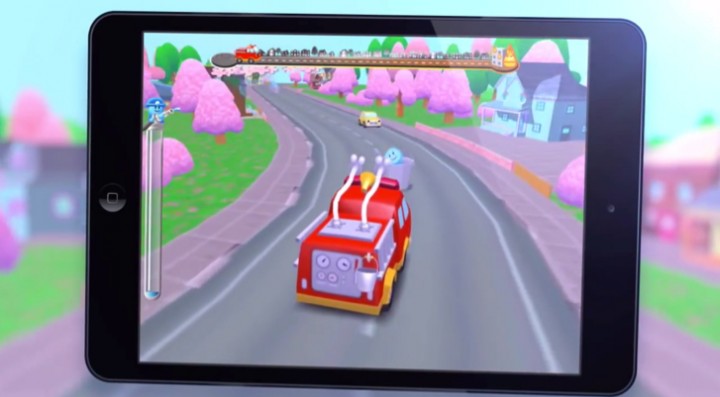 Tokyo-based Smart Education, a developer of educational mobile apps for kids, announced yesterday that it has raised 550 million yen ($5.4 million) from CyberAgent's Fujita Fund and Infinity Venture Partners. This follows their previous funding worth 75.3 million yen (approximately $750,000) from Shinsei Corporate Investment, secured back in May of last year. CyberAgent also invested in the startup's series B round in April last year.
Speaking about this latest funding round, Smart Education's CEO Daigo Ikeya explains:
When looking at our users, we found characteristics very close to those of Ameba users (CyberAgent's blog platform). So we thought that partnering with CyberAgent could create a synergistic relationship in the future. But more importantly, this partnership lets us benefit from the advice of CyberAgent.
Ikeya previously worked at CA Mobile, a mobile app development arm of CyberAgent (TYO:4751). He told us how Fujita got involved in this investment:
I think their investment was possible because of Fujita's decision. Our business sector is not bad but it can't make a bunch of money. It may require some time to reach any successful milestone, but he has been encouraging us to keep going, saying that the sector will grow enormously in five to ten years.
Fujita Fund is an investment initiative by CyberAgent, its name derived from the company's CEO, Susumu Fujita. It's focused on mid/late-stage startups in Japan. This contrasts with investment arm CyberAgent Ventures, which deals with early-stage startups across Asia.
New focus on learning curriculum
Smart Education has been working on global expansion with the Gocco series of apps (see one in the video above). The startup's apps are showing good numbers in terms of overseas user acquisition. They have surpassed 6.4 million total downloads and will reach seven million very shortly. The company expects to reach 10 million downloads, with an eventual domestic/international ratio of 50/50. But it's not clear how many are active gamers.
It has been said that our apps are designed to suit Japanese preferences, and have been not accepted in the overseas markets. But our Gocco brand targets the global audience, and has been seeing good results. If we can keep going at this pace, we may catch up with other developers in this space, such as Sweden's Toca Boca. Their apps are currently making money through in-app purchases, but they plan to shift it to a monthly, subscription-based system, as they do with their apps targeting the Japanese domestic market, which may contribute to more rapid growth in downloads as well as revenue.
Smart Education is doing more than just developing apps. It's making an effort to guide parents on the appropriate usage of apps for infants, based on discussions with experts in the educational industry.
The company recently announced that its educational app Oyako de Smahon (literally, "smartphone app for parents and kids") will be adopted at 250 nurseries in Japan. The startup wants to get people using its apps as they would an illustrated book. Ikeya explains:
By sorting out a curriculum focused on digital creation, and giving kids opportunities to learn through picture-drawing apps, we expect to help kids create something by taking advantage of IT skills.
If kids draw and share their pictures, it can break language barriers and may even start interactions with people in different countries. Ikeya adds:
There's no border for such communication. We expect kids to experience this concept in their childhood, and we would like to help them grow as cosmopolitan-minded people through our business.
Smart Eduction will spend this year creating manuals for their curriculum, followed by the launch of a full-scale service next year.
(Editing by Steven Millward)