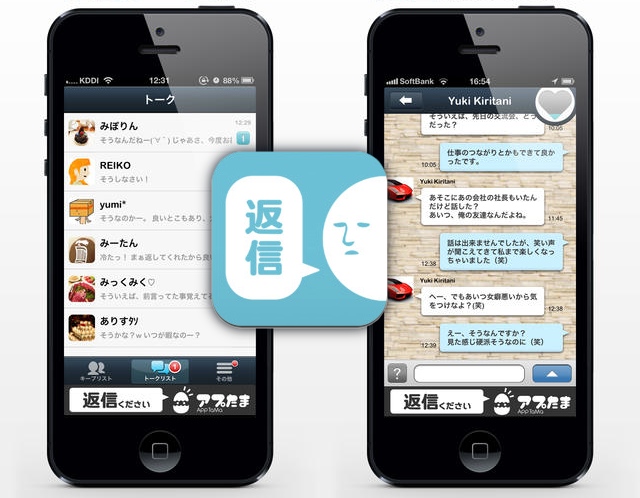 Messaging apps like Line and WeChat are proving hugely successful across the region, but they necessitate that you know some other actual meatbags willing to converse with you. But if your social life is lacking, you could turn to a Japanese app called Henshin Kudasai (which means 'Please text me back') to befriend a host of virtual characters.
Henshin Kudasai has 32 characters, male and female, with whom you can chat, flirt, and joke around. There's a 37-year-old chef, or a 26-year-old struggling pop idol. Using artificial intelligence, they will respond intuitively to whatever you say while staying true to their personalities.
Talk to me
Actually, it's not as sad as it sounds, since the app is actually a game. A love simulator game. It's a pretty popular genre in Japan. The goal with Henshin Kudasai is to win over the characters with whom you chat by talking about stuff that interests them, or outright flirting. You can even play hard to get by responding slowly.
The app, first spotted by the Startup-Dating blog, has now seen over a million downloads since its launch in August, though it's not clear how many are active chatters.
Made by a Japanese app studio called Basic Inc, the love sim game is free with ads. I guess you could play it as a game, or lonelier souls could use it as a virtual chat app that will distract you from looking too deeply into the Nietzschean abyss. Up to you.
Henshin-Kudasai is available for both Android and iOS.
(Editing by Paul Bischoff)