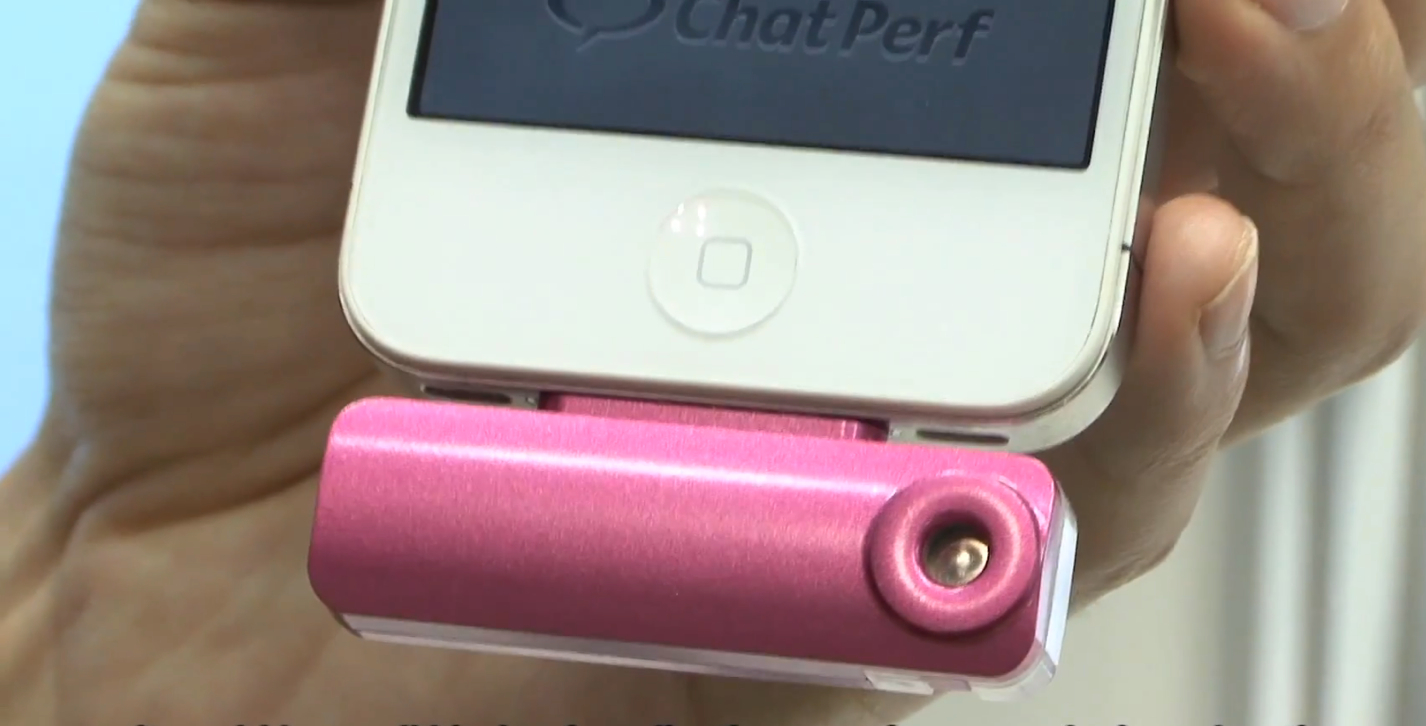 Using a smartphone is a very sensual and immersive experience, but so far our sense of smell has been left out of the fun. Not any more. A Japanese startup has created and is looking to launch ChatPerf, a hardware add-on for your iPhone that can emit smells.
The ChatPerk gadget (see the video below) could be synced up with various apps or games to emit specific odors at a certain time – such as the smell of burning rubber in a racing game, the scent of coffee to wake you up in conjunction with an alarm app, or to blast some soothing incense as you use a yoga app. I'm sure we can imagine some cruder smells that could be honked out as well.
ChatPerk is just a prototype for now, and the demo video below reveals that it looks very different to the conceptual designs on the startup's homepage, so perhaps it's all far from finalized. The biggest barrier to this being used extensively it that it cannot, inevitably, create scents magically from the ether, and so it requires the use of miniature plastic tanks of perfumes. That sounds a bit fiddly and troublesome.
A version of ChatPerk for Android is in the works, but there's no indicated launch time or price yet for either that or the iPhone add-on. Check out the demo video shot by Diginfo.tv over the weekend:
(Source: Diginfo.tv)