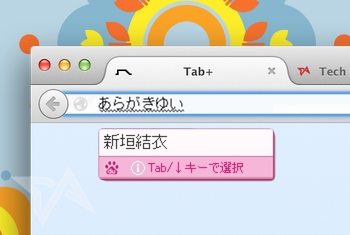 Japanese newspaper Yomiuri Shimbun has accused Chinese web giant Baidu of making an app that's a danger to users' privacy.
The paper claims that Baidu's Japanese typing app (1) for Windows PCs (find it here) is sending information back to Baidu's servers, which risks all the personal information that's being typed out when using the app. The reporter quotes Ota Katsuhiko, an IT manager for the government of Toyota City, which is east of Nagoya, as saying that he noticed the Baidu Japanese typing app sending back information "a few dozen times in a couple of hours." TV channel NHK has added that Baidu's typing tool for Android, Simeji, is doing the same thing.
However, no hard evidence has been shown that the Windows and Android typing tools are dispatching personal information when they connect to Baidu's servers. We've contacted Baidu HQ in Beijing, where a representative says that the app's product team is preparing a statement in response. (UPDATE: Baidu's statement in Chinese points out that the typing tool – as I suggested in the paragraph below – is connecting to Baidu servers in order to use its "universal cloud technology, natural language processing technology, [and] to provide users with real-time updates of the cloud dictionary." It adds "there is no risk of leakage of user privacy" in either the Windows or Android versions of the app).
Typing tools often connect to the internet so as to update a library of words and common phrases. It's not clear if this feature has caused confusion in the Japanese report.
National security threat?
The Yomiuri Shimbun says that Baidu's Japanese typing app for Windows, which first launched in 2009, has about two million users in the country. It's one of many substitutes for Microsoft's own Japanese keyboard within Windows. Baidu's tool supports everything from Windows XP to Windows 8.
In today's report, the Japanese newspaper says Baidu's typing app might have the ability to log everything that a user types, which is a risk to national security when it's used by staff at government departments or universities.
Japan is the only nation outside of China where Baidu (NASDAQ:BIDU) operates its search engine. However, up against Yahoo Japan and Google, the Baidu.jp search site has always struggled, losing well over $100 million in the country since its inception in 2007.
(Via: Sina Tech – article in Chinese)
(Editing by Josh Horwitz)
---
The proper name for such typing apps is "input method editor" or IME.  ↩