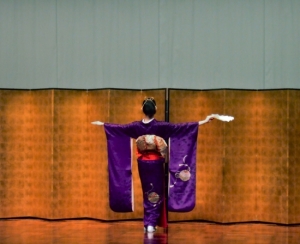 In an effort to reassure tourists that Japan is a safe place to visit after the nuclear disaster in March, the Japan Tourism Agency is planning to bring 10,000 foreign visitors to the country for free. The plan would provide a return plane ticket but other costs would not be covered.
The tourism agency has reportedly budgeted 1.1 billion yen ($14.4 million) for the program. This report says that the condition is that participants will have to publicize your trip via blogs and social media.
I assume that this initiative is different that the Foreign Ministry's plan mentioned last month about bringing prominent SNS users to Japan. That particular scheme is centered on bringing to Japan about 15 social media users with large online followings, in the hopes that their impressions will trickle down to others online.
Ironically, this blogger reached out to the Foreign Ministry a few weeks back to find out more about its blogger engagement program, but I still received no reply.
If these sorts of plans are executed at all (some say the money would be better spent on recovery), I hope that the focus is on tourists from greater China and Korea. About three quarters of Japan's visitors come from Asian regions according to information from Tourism.jp (see chart above). In the week after the earthquake, a Ministry of Justice report showed that the balance of Chinese and Koreans entering and leaving the country was about -58,000 and -37,000 respectively.
Will Sina Weibo be a part of Japan's push to get its message out? If the tourism stats are any indication, that would be a good place to start. They might start by enlisting the help of Sora Aoi. I'm not familiar with her work, but I hear that she's big in China for some reason…
Japan twitter reax to Fly To Japan quite negative: people say money wd be better spent on Tohoku survivors. Who knows, plan cd still be axedMon Oct 10 03:07:37 via web
Hiroko Tabuchi
HirokoTabuchi