2013 was an exciting year for Indonesia. We have seen e-payments solutions popping up, messaging apps pushing aggressively into the young smartphone market, and telcos starting to engage with startups.
So, what's next for the year 2014?
In our first Tech in Asia Meetup in 2014, we're heading to Jakarta where we've invited Andi Boediman and Natali Ardianto to talk about tech trends in Indonesia in the new year. We'd love to see entrepreneurs, startups, and all interested parties join us for this event as you will be in for a great time of thought-provoking content, sharing, and networking.
If you are interested, join us on January 23, 6:30 p.m @ Microsoft Auditorium. Tickets for Tech in Asia Meetup are free but grab them fast while stocks last!
Agenda:
6.30 – 7.15pm: Registration
7:15 – 8.00pm: [Interview] Tech Trends In Indonesia For Year 2014
8:00 – 8.15pm: Q&A
8.15 – 9.00pm: Networking & light refreshments
Venue:
P.T. Microsoft Indonesia
18th floor, Tower II Jakarta Stock Exchange Building
Sudirman Central Business District
Jl. Jend. Sudirman Kav. 52-53
Panelist: Mr. Andi Boediman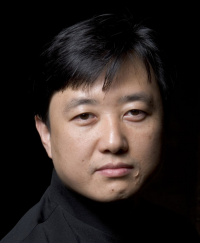 Director of Ideosource, a venture capital focusing on digital industries, including content, media, ecommerce and its digital infrastructures. Current Ideosource portfolio includes TouchTen, Saqina, and Gimmieworld. He's a chairman of Ideoworks, the channel partner for Shopify in Indonesia. Shopify is an online store platform that allows individuals to set up their own shop using their own domain in a way that's as easy as setting up a blog. Founder of IDS Education, offering bachelor degree in design, animation, and filmmaking in partnership with Grifith University Australia.
Panelist: Mr. Natali Ardianto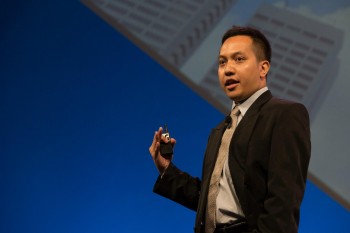 Natali Ardianto is a serial entrepreneur and one of the prominent leaders in the startup industry in Indonesia. Natali co-founded Urbanesia, a city directory, which was acquired by Kompas-Gramedia, the biggest media company in Indonesia. He also started Golfnesia, a golfing reservation system. Now Natali is the co-founder and CTO of Tiket.com, a major online travel and entertainment ticketing platform. Natali, along with two other initiators, runs StartupLokal, the biggest startup community in Indonesia, which they have run for over three years consistently holding monthly meetups to nurture the startup ecosystem in Indonesia. Natali is also the board member and mentor for Project Eden, a startup incubator which has helped product search engine Telunjuk secure a second round of investment from Venture Republic, Japan.