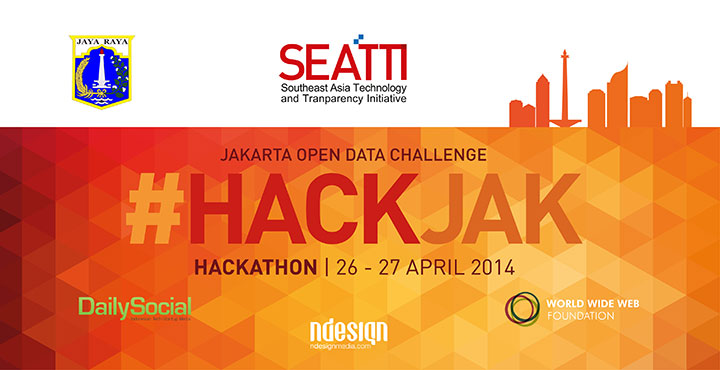 It's great to see more people – especially government bodies – embracing technology as a means to empower people. Last weekend in Indonesia's capital city of Jakarta, the local government – together with Southeast Asia Technology and Transparency Initiative (SEATTI), World Wide Web Foundation, UKP4, and tech blog DailySocial – held its first-ever hackathon event called Hackjak.
The participants chose to develop an app using either Jakarta's annual budget information for 2014 or the city's public transportation route information in the form of an API. Both sets of information have their own specific challenges, like educating citizens about how the government uses its budget and encouraging them to help monitor the execution, or to help streamline how people use Jakarta's public transportation.
Out of 200 registered participants, 132 people developed a total of 53 apps. The judges chose four winners (who won cash prizes) as well as two runner-ups (each won a 13-inch Macbook Pro).
1st place: Awasi, Pelajari Belanja Daerah (APBD)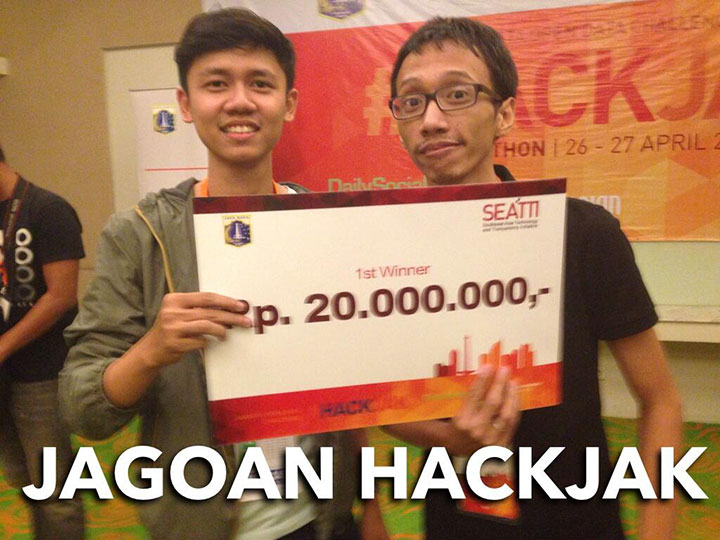 This app received acclaim for its overall design. APBD offers users information regarding Jakarta's annual budget allocation. Users can also help monitor the budget usage and report if they find anything suspicious to authorities.
2nd place: Pantura
Just like APBD, users can find information regarding Jakarta's annual budget allocation with Pantura. Furthermore, the app uses a data bank that can be useful for business and government. Users can add pictures and comments on government projects and their progress inside the app.
3rd place: Appaja
Appaja was the champion of our Startup Asia Jakarta hackathon last November. The app lets users navigate through the city of Jakarta using public transportation. The app gives users live feedback about how crowded Transjakarta shelter buses are. It can also notify the user when he or she arrives or needs to switch buses.
(See: Startup Asia Jakarta 2013 hackathon: the winners)
4th place: Kiri Hack Jak
Like Appaja, this app shows you which form of public transportation you should take when traveling to a certain place. Furthermore, you can find nearby tourism spot with Kiri Hack Jak, as well as finding where to buy certain items in Jakarta by using keyword search.
Favorite winners: Jak APBD and Way Bee
Jak APBD shows citizens the progress of Jakarta's public projects with photos and text. Users can also shout out their suggestions for Jakarta's development. Way Bee wants to encourage users to use public transportation instead of personal vehicles. The app compares how much time and money you can save by riding public transportation. Users can also report damaged roads.
---
We love government initiatives like this, and we hope to see each app (as well as the ones who did not win) help change Jakarta for the better.
(Photo from Aulia Masna's Twitter account)