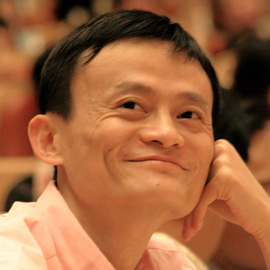 If I may comment, I think Alibaba's lead founder Jack Ma is Asia's 'Mark Zuckerberg'. I just read Forbes's story on Jack Ma's fight to win back trust. The story is inspiring and motivated me to pen down my thoughts and summary on the long article. It also serves as part of my learning journey writing for Penn Olson.
The story traced back from the scandal that happened about a month ago: Over 100 employees were suspected of abetting fraud (now fired) which forced David Wei and Elvis Lee (the then CEO and COO, respectively) to resign.
Back then, I was a little surprised when I first received the news from Alibaba. But as I digested the information, it made me admire Alibaba's transparency with the media. Forbes's detailed story about the company also increased my admiration for Ma and Alibaba.
Ma's vision of creating a company that thrives on integrity is admirable. He said that China has a major trust issue in this world. In actual fact, yes… Something that is "made in China" is assumed to be made cheaply and of poor quality. China is the world's factory but her reputation has to improve for continual success. It's a painful fact for the Chinese but it's an issue that should be admitted and tackled.
Ma said that China needs a company that the world can believe in, one that values people over profits. As far as I can see, the Alibaba Group is built towards that vision. As a brand with multiple online marketplaces and products, trust is the driving factor that keeps customers coming back. Besides that, his strong belief in "product first, money later" has also made Alibaba Group a great success story.
Back in 1999, Ma told early investors that revenue wasn't his focus; building the product and building the user base were priorities. What he said surprised Joe Tsai, who was Ma's right hand man and employee number 19.
"Early on I didn't quite understand Jack's thinking," Tsai told Forbes, "I said to Jack, 'People say that our website is nothing but a bulletin-board service.'"
"He (Ma) was single-mindedly focused on building the core foundation of the market, which was a lot of listings, a lot of sellers and in the end a lot of buyers."
Unfortunately with insufficient funds in 2002, Ma finally submitted to pressure from venture capitalists. A total of $25 million was raised to monetize the site. Despite growing Alibaba to a profitable business today, Ma still feels that Alibaba could have grown even bigger if the site remained free-of-charge for merchandisers. "To me, it's a big pity," said Ma.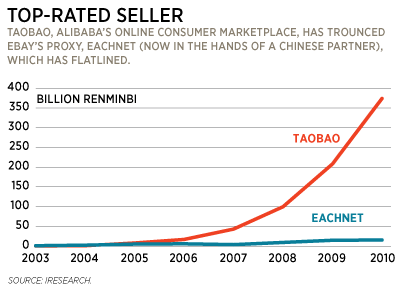 With sufficient cash in the bank, Taobao, a B2C online marketplace would focus on product. Taobao was created in 2003 to challenge eBay's EachNet. The two have similar service for merchandisers, except Taobao offers merchandisers free-of-charge listing. The strategy works and Taobao led the market with over 90 percent market share with 110 million unique visitors per month. EachNet only has 6.1 million.
'Product first, money later': It is the same strategy for other Alibaba Group's products: (1) Alipay, a third party online payment platform with 550 million users and an average of $370 million of transaction per day and (2) Alibaba Cloud Computing, a subsidiary that provides cloud computing services.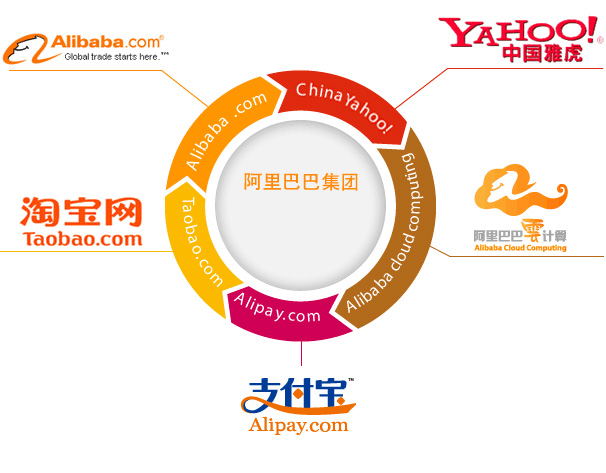 I think Ma and team are very well on their way to be the world's most trusted company from China. Hopefully, Ma's work can inspire other Chinese companies to follow Alibaba's approach. One day, hopefully soon, 'Made in China' will be something that consumers can have faith in.
Connect on Facebook: