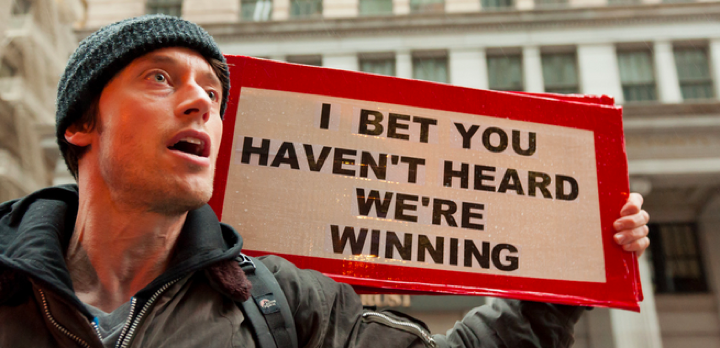 Itochu Technology Ventures (ITV) is the latest Japanese venture capital firm to start gunning for Southeast Asia. The move comes despite a strong presence in Japan where the firm has invested in noted Japanese startups like Crowdworks, Retty, and Whill. ITV joins the stream of venture capital, both large and small, streaming from Japan to its ASEAN neighbors. This trend has been well chronicled but ITV believes it can stand out from the pack.
It is in the process of preparing a US$50-100 million fund to be finalized in 2015 and wants to use 30 percent of the capital for investing outside of Japan, with an emphasis on Southeast Asia. Speaking with Tech in Asia, Shinji Asada, a director at the company, pointed out that 30 percent of the current fund – a US$54 million pool of capital established in 2011 – was also earmarked for investments outside of Japan, although the investments tended to be in American startups. The highest profile investment is Box, the enterprise-focused cloud storage provider based in San Francisco. Box's impending IPO is expected to fetch the startup US$5-7 billion.
Another notable, but less successful, American investment was in the ecommerce firm Fab. ITV seemingly burnished its credentials when it jumped in on Fab's June 2013 funding round that pushed the startup's valuation to US$1 billion. The euphoria was short-lived as Fab was unable to generate revenues in line with its lofty, global ambitions. Its valuation dipped below the billion dollar mark and by May 2014, the company had trimmed its global roster from a high of 700 employees in 2013 to just 200.
ITV is not refocusing on Southeast Asia simply due to Fab's fall from grace. Instead, the ASEAN pivot is because of the same quality that drew the firm to America – the potential for billion dollar companies. Flipkart's stunning rise in India's ecommerce market caught Asada's attention, reminding him about the market potential of Asia as a whole.
"If you look at Japan and Southeast Asia as a market it is going to be bigger than the United States. That is something that should not be ignored by VCs. From a tech standpoint there are challenges since there are multiple culture and languages […] but given the population and market size there has to be an upside," he said.
Welcome to Japan, please stay awhile
Asada thinks his company's biggest value add is its ability to facilitate market entry into Japan. Japan is sadly notorious for being a difficult market to enter. That reputation notwithstanding, Asada has already helped Box setup a local branch and connected the firm with Japanese clients, and ITV's parent company, Itochu Corporation (TYO:8001) was instrumental in Skype's entrance into Japan back in 2009.
Skype monetizes via Skype credits, which users must have in order to make Skype-to-non-Skype calls. Those credits are typically bought via credit card but, in Japan, credit card use is quite low. In 2013, only 12 percent of private spending was done via credit card, compared to 24 percent in America and 58 percent in Korea. When Skype was planning its Japan entry, the situation was not much better – 2008 recorded a 10 percent usage rate.
See: How Itochu investment Tokyo Otaku Mode wants to be the world's otaku hub
Itochu Corporation decided to sell Skype credits in voucher form. Itochu is Japan's third largest general trading firm, with total assets worth over US$75 billion. Among those assets is a controlling stake in Japan's third-largest convenience store chain, FamilyMart. With over 7,000 FamilyMart stores in Japan at the time, Itochu had found an excellent entry point for Skype.
Even now, Skype earns the highest marks for consumer satisfaction in ICT Research & Consulting's annual Social Network Service Customer Survey. In a bit of vindication for the company, customers singled out the company's payment structure and security as its best qualities.
For all its past success, it is difficult to predict how much headway ITV will make in Southeast Asia. For young, local startups, ITV is largely an unknown entity. Conversely, the ITV team has a lot of catching up to do in the ASEAN tech scene. Perhaps in anticipation of these potential roadblocks, Asada made it clear he is interested in more than just investing in startups. He is also inviting venture capitalists across Asia to contact him if they need help bringing their clients into Japan. ITV might be new to Southeast Asia but, in Japan, its know-how and network – powered by a parent company whose history stretches back to 1858 – are clear strengths.
For startups interested in working with ITV, Asada has one piece of advice:
"Don't be obsessed with scalability. Solve a problem that potentially has scaling potential outside that specific region. If it is too local then the scalability issue will haunt you."
Top image via Flickr user Brandon Doran
9月3日と4日にスタートアップアジア@東京を開催します!8月29日まで、割引コード < latebird >を使ってみて下さい!
Startup Asia Tokyo 2014 is on Sep 3 and 4. Until August 29th, unlock secret level using code < latebird >