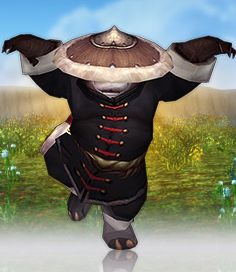 Blizzcon, the annual conference of mega game developer Blizzard, was this weekend, and one of the biggest pieces of news to come out of the weekend has left at least a few people scratching their heads.
Blizzard announced it would be releasing another expansion to their ultra-hit World of Warcraft. "Mists of Pandaria" doesn't have a release date yet, but you can check out the official preview trailer below. See if you can figure out why I think this might be an expansion targeted specifically at China:
Yeah, maybe it was the pandas that clued me in. It might also have been the traditional Chinese architecture, the faux-Great Wall, or the traditional Chinese music playing in the background. Subtle, Blizzard. Very subtle.
Blizzard's Western audience has, for the most part, been a bit baffled by this announcement, mostly because the "Pandaren" race first appeared in an April Fool's joke advertisement for the Pandaren Xpress, a fake WoW Chinese food delivery service. But the joke sort of took off, and the Pandaren race was incorporated into the lore of the Warcraft universe, and now the fuzzy dudes are getting their own dedicated WoW expansion.
Chinese WoW players are certainly excited, and the official trailer has already been shared tens of thousands of times on Sina Weibo. "I'm really looking forward to it," wrote one Weibo user, "World of Warcraft has finally come to China!"
"Happiness has finally come to Chinese WoW players," wrote another.
Of course, there's no official release date yet for "Mists of Pandaria," and if previous expansions are any indication, Chinese WoW players may have to wait additional months or even years before the expansion is actually released in China.