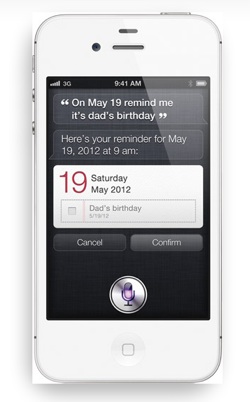 OK, now things are just getting crazy. Previously, we had reported that the iPhone 4s had been awarded its network permit, the last legal hurdle it faced before China Unicom could bring the device to market. Then, it turned out that report was a case of mistaken identity, and that the phone awarded a network permit was actually the 8GB iPhone 4.
Now, everyone seems to be reporting that the 4S has received its network permit after all, but the model number they're citing — A1431 — is the same model number that net users previously pointed out is Apple's model number for the 8 GB iPhone 4. So, yeah. If you're confused yet, that makes two of us.
Anyway, Tencent Tech is reporting that China Unicom told them the phone would officially hit the Chinese market sometime in January. Of course, other places are reporting the phone could see store shelves as early as before Christmas. That seems pretty unlikely to us, but I guess we'll know for sure soon enough.
Until then, I have a request for Apple, MIIT, China Unicom, and the internet: enough of the intrigue and speculation, K? Let's just pick a date, launch the phone, and be done with it. This is getting ridiculous.