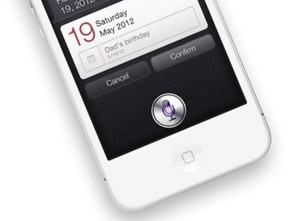 After months of rumors, whispers, and blatantly made-up news announcements, we finally have a real release date for the iPhone 4S in China. Apple's (NASDAQ:AAPL) latest smartphone will launch here — and in a whole bunch of other countries — on January 13.
And there's more good news for Chinese Apple fans. Although there had been some speculation that the Chinese 4S might not feature Siri, it looks like those fears were unfounded and Chinese users will be getting access to Apple's digital personal assistant/robotic troll. Of course, she still can't speak Chinese, so it's not the best news ever, but still… good news!
Despite the delay and repeated false alarms for an iPhone 4S launch date in China, Apple CEO Tim Cook said in the company's announcement that this latest iPhone is the quickest to make spread across the globe:
Customer response to our products in China has been off the charts… With the launch in China next week, iPhone 4S will be available in over 90 countries making this our fastest iPhone rollout ever."
Apple is all set to start its New Year sales in China and the rest of Asia this upcoming Friday as well.