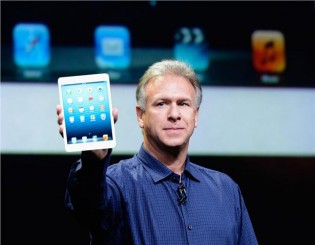 Contrary to what some analysts are seeing in the US, the iPad Mini isn't doing too well in Vietnam. The consequences? Only 20 days after the Mini launched, and when it should be a hot-ticket item from unofficial Apple resellers, its prices in Vietnam are already dropping.
Currently, the iPad Mini on the Apple Store in the US is priced at $329 for the wifi version and $459 for the 3G version. In Vietnam, according to major resellers of Apple products, the iPad Minis they sell used to cost 9 million VND (or $450) for the wifi version and 15 million VND (or $750) for the 3G version. Today, it's down to 8 million VND ($400) for the the wifi version and 12 million VND ($600) for 3G. Apple has not yet launched the iPad Mini officially in the country. The drop is likely connected to their inability to sell iPad Mini models and smaller Android tablets with screen sizes below the original iPad's 10-inch screen.
While Steve Jobs was still running Apple, he expressed his disdain for the seven inch tablet size and even said that those tablets don't compete with the iPhone or the iPad.
The iPad Mini illustrates Apple's current interest in competing in that space. Back in the US, the iPad Mini is cannibalizing iPad 4 sales but that's not true in Vietnam. Apple loyalists in Vietnam want the retina display of the larger device. They don't want a screen that is lower in quality than the Mini's chief competitor, the Android-powered Nexus 7, which is also considerably cheaper at 5 million VND for the Wifi version.
[Source: Zing News – article in Vietnamese]