I bet over half of Tech in Asia readers have upgraded their devices to iOS7 already. I, for one, stayed up until 12:01 Thailand time last night just to update my phone and witnessed a system crash right in my hand. But I did try again this morning and succeeded.
iOS 7 is special for Thais in particular because it features a new Thai font! As a Thai myself, I'm pretty excited about this. Considering the market, we're big, but not 'China-big'.
So let's take a look at this new special feature for Thais (or foreigners who read/write Thai).
Before the update, Apple used Sukhumvit font, but now it uses Thonburi font. According to MacThai, Apple has updated its website to the new font for quite some time to help people get used to it.
With this new font, the layout and everything else is still the same. All buttons are in the same location. The difference is that the font is thinner, and there are dot circle marks on the keyboard to show where the tone sign is.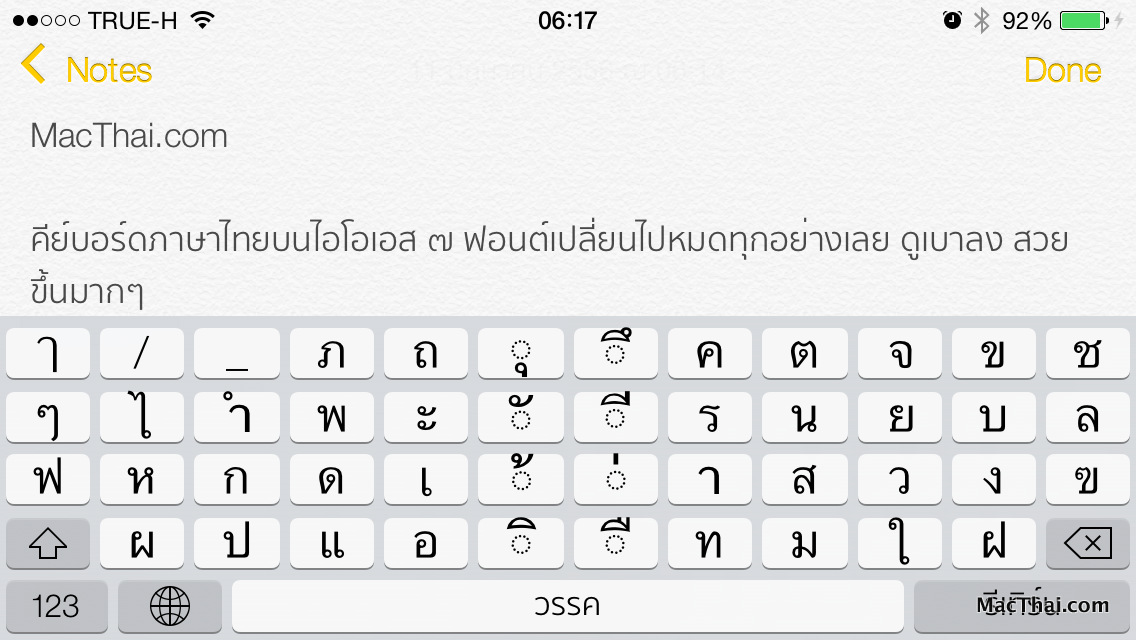 As before, users can choose to use either a four-row or five-row Thai keyboard. In addition, the Thai font also appears smaller on the home screen. Each letter of the Thai alphabet system loses its "head" (we call the circle at the beginning of each letter as a "head"). This shows how Apple is attempting to modernize the font – a respectable cause, given that Apple has no obvious ties to Thailand or the Thai language (to my knowledge).
Like it or not, this new font will be applied to every application that supports Thai language. Take a look at my Twitter, Facebook and Calendar.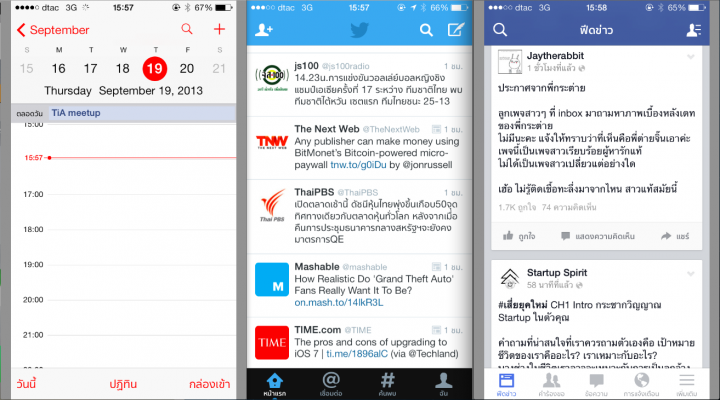 What do you think of this new font? Share your opinion here.
(Source: MacThai)
(Editing by Josh Horwitz)