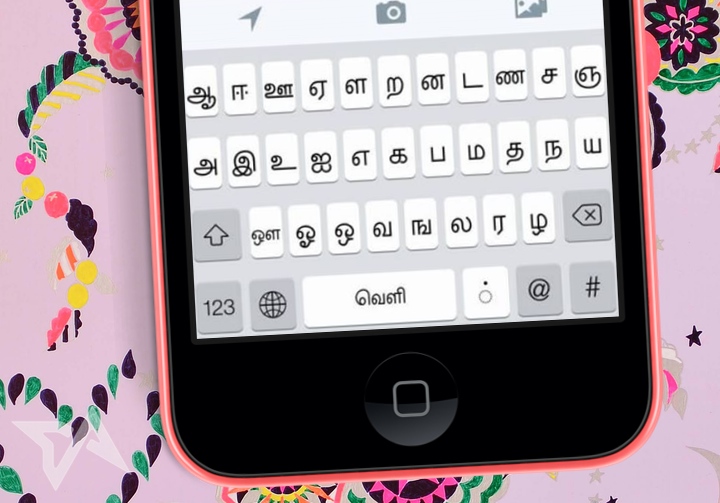 iOS 7 has brought quite a lot of fresh things to owners of new and recent iPhones and iPads. Perhaps the most surprising is the appearance of a new keyboard for typing the Tamil language. This should be a big boost for Tamil-speaking iOS users in India, Malaysia, Singapore, and other areas that speak it – like, of course, Sri Lanka.
Apple's mobile gadgets previously only supported viewing Tamil script, and this is the first time that Tamil text input is possible out of the box in the language. It might create a surge of Tamil social media posts by iOS users who speak the language. It's the native tonge of an estimaed 70 million people.
The Hindu notes that Apple brought on an experienced maker of Tamil keyboards in the form of Muthu Nedumaran, who's known for making the Sellinam keyboard for Android and iOS.
The iOS 7 upgrade actually sports two variants of Tamil keyboard out of the box – 'Tamil 99' which will display Tamil scripts, and 'Anjal', a phonetic keyboard.
(See also: The pain and the passion behind building Asian language keyboard apps)
The newspaper also points out that it could help shatter the myth that Tamil keyboards are only needed on Android, because those are phones available at much lower prices than iPhones and iPads.
As my Thai colleague noted last night, iOS 7 also has a useful new keyboard feature for users in Thailand.
(Source: The Hindu)
(Editing by Paul Bischoff)