When Singapore was a young nation, and education not universal, our elders did all they could to put food on the table. They rested their hopes in the younger generation, believing that they will take advantage of opportunities the nation's pioneers don't have. Through their toil, future generations were able to have higher education and opportunities to be doctors, engineers and researchers.
Entrepreneurship wasn't a buzzword the government promoted in the past; what mattered was survival. In a way, Singapore has become a victim of its own success, with the younger generation having more options, shunning the businesses their parents have built for more glamorous jobs in management, finance and consultancy.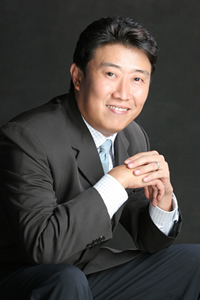 But Low Cheong Kee, founder of Home-Fix The D.I.Y Store, is different. CK saw the hours and sweat his parents had put into the traditional hardware store, and recognized the value in the business, albeit one in a supposed sunset industry.
It had, after all, fed his family.
Change and growth evolutionary, not revolutionary
CK didn't start out wanting to build a chain of stores selling DIY and home improvement products; his full-time involvement in his parents' shop at Geylang Serai began out of duty-fulfillment as the eldest son.
Hardware stores were operator-centric at that time. Customers would walk into the store and ask the owner for the items they needed. The owner, being the only one knowing where the items were kept, would fetch the items and package it for the customers. The storeowner had to get everything for the customer, even the small items with slim profit margins.
Price tagging was non-existent. Storeowners would state prices based on their assessment of the wealth of the customer with better-dressed customers usually paying more. A customer could get a different price on different days because the operator might forget how much he charged previously.
Those were the days of a highly inefficient system with opaque pricing that wasn't customer-centric, and as CK joked, when an owner in a bad mood would create a foreboding atmosphere in the store for customers.
Improvements to his family's store were made incrementally. CK started packaging the products, labeling the packs with fixed prices and making them more visible to the customers. In true DIY style, it was a hands-on process with CK buying an off-the-shelf drawer system to house the products, drawing on the labels and writing the descriptions of the products.
Along the way, CK continued learning, finding better techniques of managing inventory, and figuring out the retail industry's nomenclature and visual merchandising. It was a patient process with CK taking almost two years to slowly transform the hardware shop through daily improvements.
His parents had similarly evolved his grandfather's store that sold charcoal and firewood into a paint and hardware store. His parents recognized that as more people were moving into HDB flats and using gas stoves, the need for firewood and charcoal would diminish. They too had to persuade their elders that change was necessary and their foresight helped sustain and grow the business.
The key to transforming the family business across two generational handovers was by running the traditional store with a new mindset, not tear down completely and rebuild.
Eventually, CK started Home-Fix at Siglap Centre in an area littered with landed properties. It was a chance to further apply the lessons learned from his family's first store on a fresh slate with a new range of products catering to a different market.
Business plans are still important
While CK eventually started Home-Fix as part of an evolutionary process, he acknowledges the need for business plans and tools like SWOT analysis to understand markets.
The key is to constantly review the business plan. CK shared about how Home-Fix was doing well selling a particular product to decorate walls but recognized early on that the trend was moving away from using that class of products. Home-Fix would have been in trouble if they had not spotted the trend and continued trying to sell that product.
You never know when someone is looking at your company
CK shared that the outlet in IKEA was a turning point for Home-Fix and it came about because someone from IKEA had seen their second outlet at Tanglin Mall and set the wheels in motion to ask Home-Fix to open a new outlet at the then new IKEA along Alexandra Road.
Find the right company to grow with
The third branch at IKEA was a big opportunity for Home-Fix because customers there were likely to be new homeowners with a penchant for DIY. The business boomed although there was a slight downside – Home-Fix was in danger of being known as that 'D.I.Y shop at IKEA'. It was a reminder that Home-Fix had to focus on building a strong brand.
Having that outlet at IKEA was also an opportunity for interacting with Philip Wee, then GM of IKEA. CK shared how Philip, while walking around IKEA, would pick up any rubbish himself. CK learnt a lot interacting with him: Fundamental and important retail principles like the best way to arrange products on the shelves (the area between the tummy and eyes is the best place to put products).
Support from the government and applying design thinking
The government has provided great support to Home-Fix. CK shared specifically about Design Engage, an initiative by Design Singapore Council, SPRING Singapore and IE Singapore, and how the lessons learned from design thinking helped Home-Fix understand more about their customers and identify opportunities to expand the market for Home-Fix's products and services.
Using the concept of personas, Home-Fix went beyond just looking at data, like the average household size and household income in Singapore, to better understand the needs of their customers.
While personas will have elements of age group, family size, and income group, the focus is using the fictitious personas to identify the different lifestyles and needs of their customers.
While doing this exercise, Home-Fix realized that existing customers could be fit into a few archetypes and most of these personas were male. Realizing there were few female personas, which meant he was missing out on a very large market, Home-Fix proceeded to engage potential female customers, using activities like a ladies night to gather feedback and to create personas of different ladies.
Once distinct personas were created, Home-Fix would be able to learn how to craft relevant information and communicate better with these groups of customers to better cater for their needs.
Don't ignore the ladies
While Home-Fix has been mainly male-centric with the men loving to go in and shop for new tools and gadgets, CK shared that Home-Fix had been missing out on the other half of the population.
His insight was that while the men would be buying products that could be used to improve the home, ladies tend to be more home-proud. For them, cleanliness and order matters as much as fixing things up. They may not DIY, but they will get the husband or brother to go and get the stuff to do the tasks at home.
The ladies make a lot of the decisions in the home and they are the ones who influence the men in the house. For a brand like Home-Fix, it is essential to just not sell the ladies hardware products and services, but to empower the ladies with the tools, knowledge and skills to improve their own home.
The need to hire and train well
For CK, branding is not just about marketing or advertising; branding starts internally with everyone in sync with Home-Fix's mission statement.
Making that happen requires hiring and training well. One of the problems Home-Fix faced in the early years was that their hiring and training did not match their fast expansion. It takes time to build up these internal capabilities.
CK bemoaned that manpower was hard to recruit and retain, which made training those already in the company even more important. Home-Fix has a staff member dedicated to training and development. The aim is to ensure that the staff are well-trained not just in selling but also able to share knowledge with customers.
When expanding overseas, understanding local culture is important
CK noted how the Muslims in Singapore and Malaysia differ when celebrating Hari-Raya — this illustrates the importance of understanding local culture when expanding a retail business into another country.
During Hari-Raya, Singaporeans would buy blinking lights to hang along the corridor. Malaysians use light kerosene lamps instead. In retail, management of inventory and retail space is critical and it would be a disaster to stock and sell a product with no market.
Another example CK shared was how the Spin mop, which was popular in Singapore and Malaysia, wasn't selling as well in Indonesia. An Indonesian teacher told CK why.
Listen to your customers
The teacher said that in Indonesia, the middle class generally have a driver and a maid for each household, and owners don't want the maid to be too productive. They prefer that the maid use a cloth to wipe the floor rather than the Spin mop, which cuts down cleaning time. This kept the maid constantly busy with little idle time to take out the phone and SMS.
Also, when it came to buying stuff for the house like paint, it was usually the driver who would go out and do the purchasing. The owner would just pass money to the driver, who becomes the decision-maker.
In Indonesia, Home-Fix should also be selling to the maids and the drivers. All these would not have been known to CK if he did not talk to the teacher.
Looking forward
For Home-Fix, the last 18 years had been a patient learning and growing process. Later this year, the company will be moving to a brand new building as it seeks to build up its infrastructure and logistics capabilities in Singapore to better serve the branches here as well as prepare for regional expansion. The new building will also afford space to conduct workshops for customers to further empower them with knowledge.
---

CK is a judge for The Ultimate Start-Up Space competition. The ten finalists have been announced. Do support your favorite by pledging your support here. The Ultimate Start-Up Space offers the winners of the competition a chance to build a great business. Winners of the competition get a 1400sq ft space rent-free for one year, $20,000 start up capital and an Executive Education Program from INSEAD – total prizes worth more than $170,000. Follow articles related to the competition here.
---
Notes
Personas
Take SGEntrepreneurs as an example. We could create a persona named John who is a young budding entrepreneur just out of university with little savings. The type of resources he would need is different from say a persona named James who is an older married guy with one child and just starting out as an entrepreneur too.
SGEntrepreneurs while doing this exercise would probably realize that we are constructing too many male personas. What are some of the female personas we can create to better understand the needs of our readers?
Sunset industries
What are some of the traditional businesses that can be transformed? During the interview, CK shared about how even supermarkets are getting into the selling of offerings for the seventh month. Do share your thoughts on the opportunities to disrupt sunset industries below.
Also, if you are interested, there is an earlier interview with CK Low on the Spirit of Enterprise site.