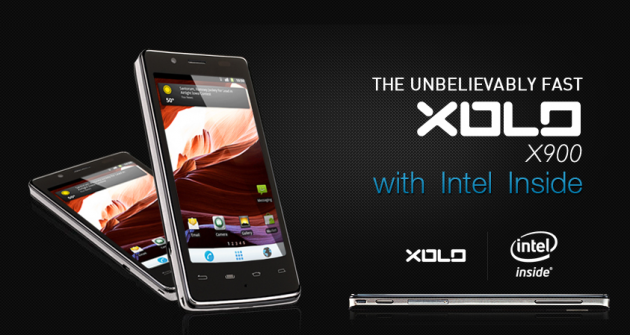 Intel (NASDAQ:INTC) has announced today, in cooperation with Lava International, that the XOLO X900 will go on sale on April 23 in India. This will mark the first time that Intel, the maker of processors for most PCs, will see find its way inside a smartphone.
Overall the specs are, well, ok. There's a 4.03-inch LCD screen (1024 x 600), an 8-megapixel camera, 1 gigabyte of RAM, and 16 gigabytes of onboard storage. It will run on Android Gingerbread, with an ICS upgrade to come later.
The centerpiece however, is Intel's 1.6 GHz Atom Z2460 processor, which brings with it the promise of high-speed performance and better multi-taskings, as you can see in the demo video below. Interestingly, the camera can shoot in bursts of 10 shots in less than a second, and I'm looking forward to seeing if any new innovative photo apps will spring from such a feature.
As for battery life, Intel says confidently that it is as good or better than current market alternatives, claiming up to five hours for 3G browsing, 45 hours of audio, and eight hours of talk time.
The device will cost INR 22,000 (or about $425), available for purchase first from Croma and Xolo.in, with other retailers to follow in May. Bloomberg has a hands on video where the Xolo looks very impressive indeed. Check it out for yourself, and let us know what you think.