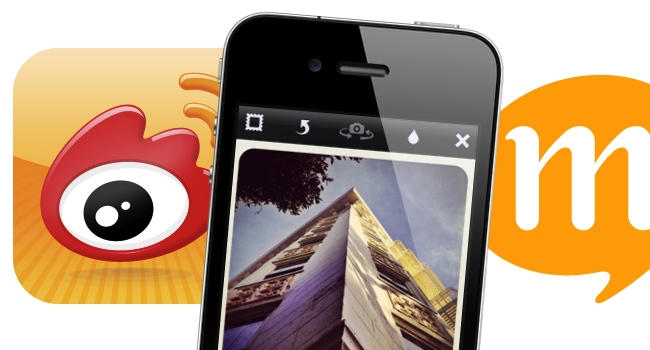 Instagram has just updated its popular photo-sharing app, bringing with it support for Chinese microblog Sina Weibo, as well as Japanese social network Mixi.
When we saw Instagram's Kevin Systrom talking in Beijing last year, he said that his company was looking into adding Sina Weibo integration, so this isn't too much of a suprise.
Once you've updated the app to version 2.2 – here's the iTunes store link – you'll see the new Sina Weibo and Mixi sync options (if your language is set to Chinese or Japanese under 'Region Format') in the settings pane under Profile > Edit Sharing Settings.
For Mixi this is a big plus since the service has plateaued of late in Japan, hovering around 15 million monthly active users for almost a year now. The company has been brushing up its smartphone UI, and expanding its game offerings — but allowing users to post photos from Instagram is a good way to boost activity on Mixi without users actually having to be on Mixi.
As for Sina Weibo, it comes very late for most users, who already have plenty of other home-grown photo-sharing apps – which, personally, I think are more versatile and better localized – available, and which work on both iPhone and Android.
With contributions from Rick Martin in Japan.
[Sources: Instagram blog, via The Next Web]