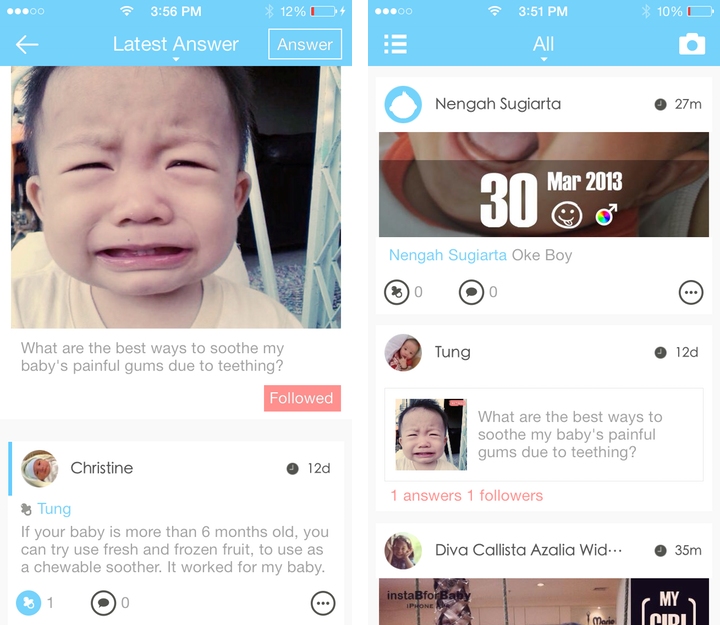 Being a new parent must be terrifying as you try to figure out which of 10,000 possible things is causing that tiny human to cry. That's why the baby photo app InstaB has added in a Q&A section that's kind of like Quora for parents.
The new feature – called simply Baby Q&A – appears in the newly updated iOS version of the InstaB app (but not on the Android iteration). It allows parents to attach a photo to the query. It can be seen by other users of the app. The idea is that one or more people will weigh in with some crowdsourced help.
Tang Tung Ai, the Malaysia-based CEO of InstaB, says the app now has 30,000 parents using it. The app has cute stickers and lots of text overlays for photos that help parents create a detailed diary-meets-album of their children.
Check out our story on the app and the startup behind it on the link below.
(See: This 'Instagram for babies' app helps parents make the ultimate child photo album)