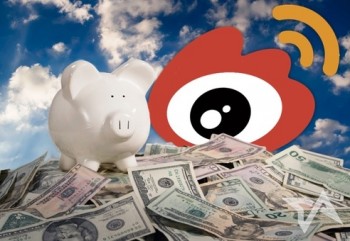 Chinese internet giant Sina (NASDAQ:SINA) — perhaps most famous abroad now for its microblogging service Sina Weibo — is getting into banking. According to the Beijing News, Sina announced today that it has launched a new platform called WeiBank (微银行) that will allow users access to web-based banking services including investment management, bank transfers, remittances, credit card repayment, and expense management.
Sina's VP of payments Dai Geng says that the new banking platform will help Sina get a foothold in China's finance sector. The company certainly hasn't wasted any time with this announcement; it was just earlier this month that the government issued the company a license to operate in online and mobile payments.
Of course, as yet the service has only been announced. It isn't available yet so we don't know exactly how the whole thing is going to work, and indeed we don't know exactly when it's coming. But whenever it does come, expect some degree of integration with Weibo as the company continues to try to monetize that service.
(Beijing News via Techweb)