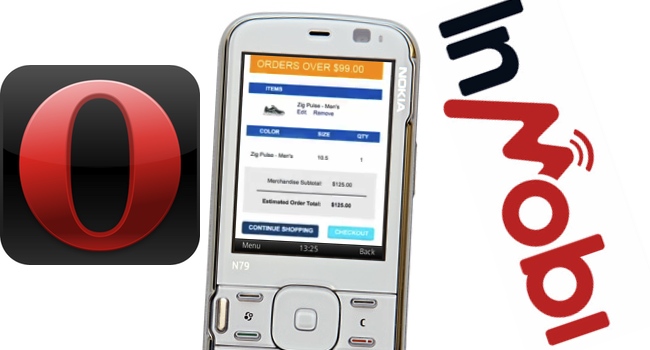 The Indian online ad and payments platform InMobi has announced that it's teaming up with Opera, makers of the popular Opera Mini mobile browser, to enable online payments for digital goods for featurephone users across the globe.
With so many users of these relatively simple phones being in Asia – especially in India and Indonesia where they're the primary method of getting online – this expansion of InMobi's SmartPay mobile payment platform seems especially significant for Asia. To get a sense of what it entails, we talked to Sally Wuu, the head of marketing in Southeast Asia for InMobi, who explained that the aim is for "Opera users to conduct mobile commerce seamlessly" without a need for a smartphone, credit card, or other platforms such as Paypal. Indeed, those are all things that many folks in emerging markets are lacking.
The problem in online payments in emerging markets is essentially solved in this partnership by "user identification on the browser" – that is, the Opera Mini browser is now primed to work with InMobi's online partners, and those sites and app publishers in turn will trust the Norweigan-made web browser. And so the partnership also gives InMobi's platform partners access to the 160 million users of the Mini browser around the world.
Currently, InMobi Smartpay accepts only carrier billing, but it will expand in due course to accept, says Inmobi's Sally, "banks, credit cards, PayPal, and peer-to-peer payment services." It can be used in India, Indonesia, Malaysia, and 27 other nations around the world. It launched in May 2011.
Other payment options for consumers in the region include Singapore's Movend, which now accepts MOLPoints, Paypal, Cherry Credits, and China's Alipay.