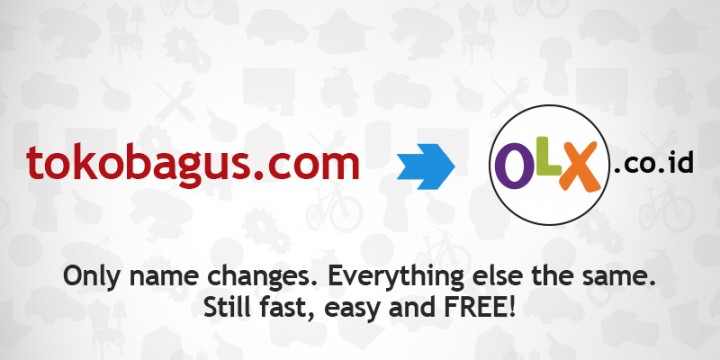 Indonesia's biggest classifieds site TokoBagus announced its brand name change to OLX.co.id today. The company assured users that the only thing changing is the brand and domain name, while everything else will remain the same.
COO Alif Priyono's comments about the rebranding effort:
We are already the largest site for online selling in Indonesia, and becoming OLX.co.id and joining a global brand will help us to extend our lead even further as we provide the fastest and easiest way for users to sell and shop for high-quality second-hand products.
OLX, which stands for online exchange, launched videos to educate users about its brand change. Traffic to TokoBagus will be automatically redirected to OLX.co.id instead.
The 100-man team (which was then named TokoBagus) announced in December 2013 that they had one billion monthly pageviews. In March, Philippine classifieds provider Sulit – which is also another portfolio of Naspers – rebranded to OLX.com.ph. OLX is also presence in Thailand.