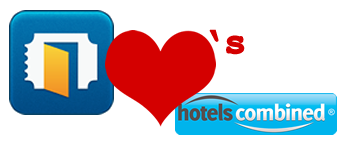 Indonesian startup Tiket.com has had a good couple of years, and now it's about to get better. Australian search-and-compare website HotelsCombined and Tiket just announced a partnership to expand the former's database of hotels and the latter's access to new markets and inbound business.
Tiket is one of Indonesia's biggest hotel booking sites in addition to its train and plane ticket booking services. Tiket can now use HotelsCombined's international range of distribution channels for better exposure and international content. HotelsCombined will add Tiket's 1,500 hotel listings to its current database of 400,000. 200 million travelers use HotelsCombined to search and compare hotel deals every year in 39 languages and 120 currencies. HotelsCombined has spent the last year pandering to the Southeast Asian market by offering its services in Indonesian, Thai, Vietnamese, Tagalog, and Bahasa Malay. The website aggregates information from other sites like Hotels.com, HotelClub, and Travelocity.
The partnership announcement comes on the heels of Indonesian travel company and Tiket competitor GONLA's shutdown just last Friday.