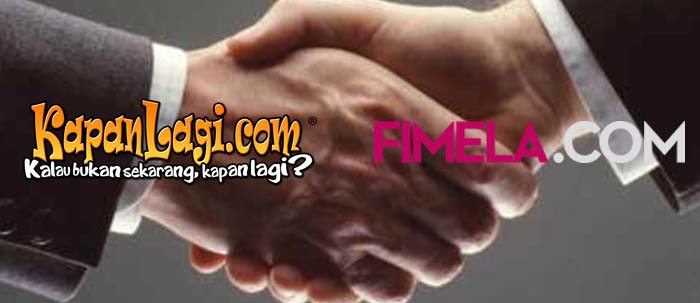 KapanLagi Group, one of Indonesia's media giants, has announced today their intention to merge with another media group called Fimela Group. KapanLagi Group spearheads five online news sites – KapanLagi (entertainment), Merdeka (general news), BolaNet (soccer), Vemale (women), and Otosia (automotive). Fimela Group operates three sites – Fimela (women), Muvila (movies), and Sooperboy (men). Both companies will operate under the brand KapanLagi Networks.
KapanLagi CEO Steve Christian said that his five digital media portals has a mass market reach of about 20 million readers, though it's unclear if he meant monthly unique visitors. Fimela Group, which has about four million readers, probably monthly unique visitors too, can help KapanLagi Group reach high-end audiences since its content targets the middle class to affluent groups.
"Fimela has the power to produce content, and KapanLagi has massive muscle and network to help with the distribution," said Christian, "this is a big opportunity to dominate all niche markets."
According to Daily Social, after the merger process is over, Fimela Group CEO Ben Soebiakto will lead the sales and marketing division in KapanLagi Networks while Christian will lead the innovation team and continue to optimize the KapanLagi Group's products.
(Source: Daily Social via Joshua Kevin's blog)
(Editing by Terence Lee)
(Read also: Indonesia's KapanLagi wants to surpass Kompas and Detik in 2 years)