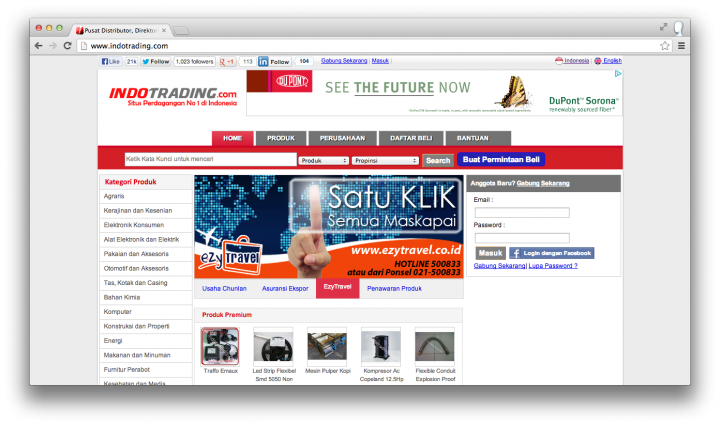 After discussing Indonesia's enterprise marketplace IndoTrading last month, the team has come back with more great news: IndoTrading has secured seed funding from Rebright Partners. The sum is undisclosed, and the team will use the funds to expand its sales and operational team throughout five cities in Indonesia.
IndoTrading now has 4,410 members and over 30,000 listed products. The team serves more than 400 premium members, with about 50 new premium members signing up every month. Takeshi Ebihara, CEO of Rebright Partners, commented on the investment deal:
IndoTrading.com is prominent in the category of B2B trading platforms in Indonesia already, and also has potential to be a Southeast Asian regional platform. IndoTrading founder Handy is capable enough to execute that with the skill of sales management and internet community growth hack method backed by high SEO skills, having a track record of "six digit exit" to Malaysian-listed company before.
Prior to building IndoTrading, Handy ran real-estate classifieds site RumahdanProperti.com. It was later sold to iProperty.com.
IndoTrading was voted the best graduate of Jakarta Founders Institute's latest batch. Besides IndoTrading, Rebright Partners also invested in other Indonesian startups Adskom and Qraved.
(Editing by Paul Bischoff)