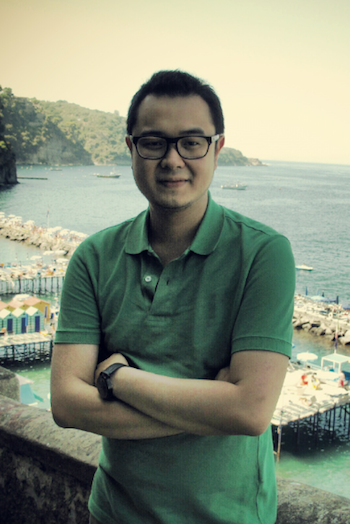 Kevin Mintaraga is the founder of Magnivate Group, an Indonesian digital agency founded in 2008 and was acquired in 2012 by WPP, the world's largest digital marketing and advertising group. Kevin is still the CEO after the acquisition and leads a team of more than 140 staff. Those who know Kevin will recognize him as a friendly and cheerful guy who never fails to deliver a smile on his face.
The founder explained to me that he was an avid gamer back then and had no business or digital media background. So what inspired him to start a business?
Inspiration
In 2007, Kevin read the book Blue Ocean Strategy, which inspired him hugely. He explains:
At that time I got curious about what is the 'blue ocean' in Indonesia? After reading the book, I met my friend who is a marketing manager at Nokia. He told me to help him with the interactive marketing as his HQ asked him in 2008 to spend 5 percent of his total budget on it. That was huge in 2008, when Nokia was the market leader with Blackberry and Samsung was still new in phones. I realized then even a big company like Nokia doesn't have someone who can do web marketing for them in Indonesia.
Kevin is good with numbers and spotting opportunities. And he knew he was looking at one vast blue ocean of potential. He did his research to validate the chance.
Through my research in 2008, I got this data that the total yearly spending on marketing in Indonesia is $5 billion and spending on internet marketing is just $20 million; 0.4% of the total. The stats from the US, South Korea, Japan and China were 15 percent, 19 percent, 12 percent, and 10 percent respectively. I knew we are heading into this direction as the Kominfo (a government agency in Indonesia) is pushing for internet usage and telcos are building better infrastructure. So at that point I predicted that in the next five years, which is now, marketing spending on the web in Indonesia will be five percent, which turned out to be correct; we are now at 4 to 5 percent. This gap between 0.4 and 5 percent – that is the blue ocean and I want to swim in this.
At that point, Kevin knew nothing about digital marketing, but he was determined to overcome this. He started by reading and researching online. He says Wikipedia became his best learning aid and that's where he started to learn more about the fundamentals of digital marketing like cost-per-click and cost-per-acquisition. Later, he partnered with Octodesign Interactive, which owned by Bernhard Subiakto and other partners to build a team of six and started PT Magnivate, which was renamed XM Gravity after it was acquired in March 2012.
Getting first client was tough
Being new, the team had nothing to showcase to potential customers. Kevin strategized that for Magnivate to capitalize on the opportunities from established brands in Indonesia, he needed something to show potential clients and also to build his portfolio quickly. So Kevin and his team built a nice website. He knows it was the only thing potential clients and partners were able to judge Magnivate on. He also decided to go out and make connections:
Before I went to Singapore for Ad Tech conference, I looked up who was going to the event. Of the 1,000 attendees, I shortlisted 100 of them that I should meet. During the event, I looked at people's name tags and found the people I aimed to meet. Of the 100 guys I wanted to meet, I met 52 at the two-day event and followed up with emails about Magnivate to prospect for business. The most influencing person that played a key role in Magnivate's rapid growth from the first conference I attended was Paul Soon, the CEO of XM Asia- a more established agency in Asia and a part of WPP
XM Asia initially offered Magnivate some projects. These initial deals consisted of clients like HSBC and HP in 2008. Through this regional credentials, Magnivate secure many more clients like Nokia, Unilever, Frisian Flag and Pocari Sweat in 2009. Kevin shared that Magnivate was profitable from its first year and its revenue doubles almost every year. When it was acquired, the reported 2011 annual revenue reported was $1.6 million dollars. Assuming this growth rate, XM Gravity could have at least tripled its 2011 revenue by end of 2013 and we could expect more in years to come as brands in Indonesia hop on the digital advertising bandwagon.
Kevin attributed his achievements in short four years to his strong managing partners Nanda Ivens, Erick Saputra, Chandra Wijaya and team. He urges entrepreneurs to go with their passion and be a servant leader who puts the team's interest ahead of their own.
Knowing your passion is very important because when you are working with your passion you don't work for the rest of your life anymore. You just do what you love everyday and you make money out of it. For me, my passion is in understanding people and giving. I love to understand the people working with me. I had this belief when I started that Magnivate isn't built to be the best agency, but it is built to facilitate people's passion and their big plans in life. However, it turns out that by focusing on that, Magnivate grew fast.
A successful entrepreneur is someone who wants to make a difference in other people's lives. Always serve the others, be in front of every battle and don't take the backseat directing others to do things. Only with these will you build a team that will go through hardship and tough times together with you.
Besides running XM Gravity, Kevin now dedicates some of his time to give talks and mentorship in startup events. Kevin also initiated Project Eden, a pre-seed investment fund that supports local Indonesian techpreneurs in launching their startups. One of the startups he personally mentored is Telunjuk, an Indonesian price comparison site which recently secured its newest round of funding.
(This is part of our founders series – uncovering and sharing the entrepreneurial stories of startups across Asia)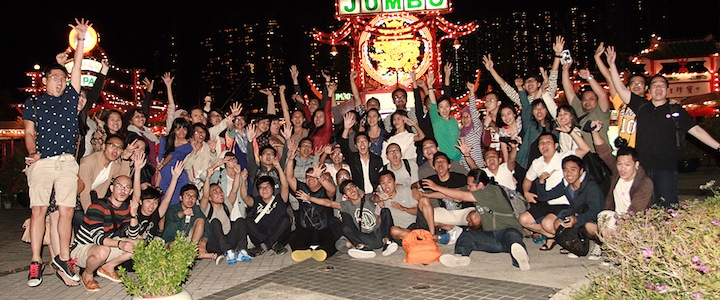 (Editing by Steven Millward)