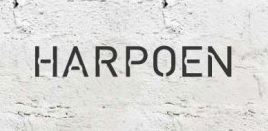 Harpoen, an Indonesia-based startup with an augmented reality app that lets users create 'digital graffiti', has been selected as one of 40 winners at the World Summit Award Mobile, a biannual competition that selects the world's most useful apps. It competed in the mobile tourism and culture category.
The startup will go on to the final event in Abu Dhabi in February 2013, where a winner in each category will be picked. Twenty-one of the top 40 come from Europe, but that's due to the large number of nominating countries. Asia is the next largest group with 8.
In addition, Harpoen told DailySocial that it is working on partnerships to bring content to its app, such as letting users browse old photographs or related literature of a location while they are on-site.
Available for now on iOS, Harpoen will be coming to Android in a few weeks' time. A Windows Phone version is being considered for next year.