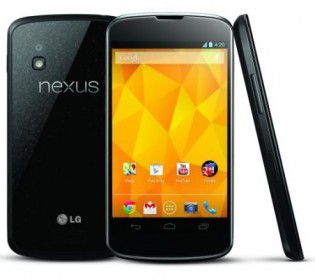 After a one-month delay, Google's flagship handset, the LG Nexus 4 will finally make its way to Indonesia next week. Indonesian e-commerce store Multiply will become one of the first online stores open for pre-orders, while offering a generous IDR 1 million ($104) discount in the process.
Pre-orders will be for the 16GB version and can be made from tomorrow until January 10th. The handset's normal price is IDR 5.5 million ($570), and the aforementioned discount is only for pre-orders.
Customers then can opt to pick up the phones at the Grand Indonesia Shopping Town on January 12th, or they can be delivered on January 11th. Multiply will give out a free tumbler and a power bank for customers who pick up the phones themselves while stocks last. There are only 200 phones available for the pre-orders.
The Nexus 4 runs on the latest Android 4.2 (Jelly Bean) OS. TheVerge touts it as being almost the best Android phone on the market, except for the fact that it doesn't support LTE, a feature not relevant to Indonesian users anyway.
You can check out more information on the Multiply site, and use the discount code ID-PROMOLGNEXUS4 to get the price down to IDR 4.5 million ($467) when making your purchase.