Today, mobile devices are the preferred channel for internet usage in Indonesia, and McKinsey Global Institute projects that with its current growth rate of 20 percent annually, internet access in the archipelago will reach 100 million users by 2016. Last October, the Asia Game Business Summit featured stats that Indonesia currently generates US$20 million to 30 million in revenue annually from a population of roughly five million active gamers. Those numbers are not incredibly large when pitted against other figures on Indonesia's blooming ecommerce, booking, and social media sectors.
However, Eka Pramudita Muharram, co-founder of the popular Surabaya-based game development firm Mojiken Studio believes the archipelago is the next hotbed for game makers. "As a market, Indonesia obviously has a huge amount of internet, smartphone, and gadget users and is still growing strong each year," Muharram explains. "Indonesia is also a unique market that has a tendency to share something on social media once they get hooked."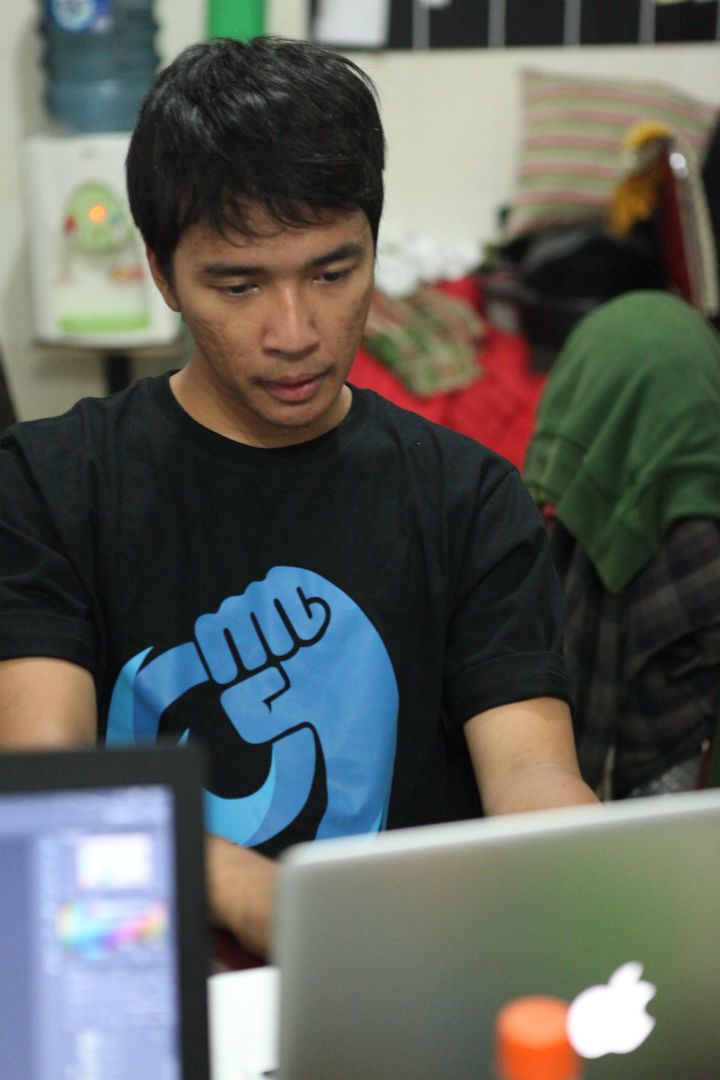 Reaping the early fruits
Although Muharram, 25, only founded Mojiken last year, the studio's products have seen signs of early success with titles like Vamp's Revenge and Ninjakira Combo Showdown appearing on free-to-play sites like Kongregate and Armor Games. No one on Mojiken's team is over the age of 30, but their work is clearly competitive at an international level. This is so much the case that a China-based developer even allegedly pirated and published one of Mojiken's games on the App Store last month in an effort to pawn the title off as his own work.
Muharram explains, "We contacted Apple regarding this matter and we provided some evidence that we actually made the game […] We waited roughly two weeks, and then Apple took down the stolen Vamp's Revenge."
See: "Oi! Remove your app from the store," says Apple following takedown order from Yo
Muharram believes Indonesia is a fascinating place to enter the internet market as a game developer. According to him, universities are now introducing game development as one of their disciplines, the local governments support game development as a serious industry, and there is an increasing number of game-related events popping up across Java each year.
Other game studios have also done well in Indonesia's tech market. Highlights include Anton Soeharyo's famous Touchten Games (which received early investments from CyberAgent Ventures and Ideosource), Kris Antoni's Toge Productions (which another alleged pirate developer also victimized), and Dien Wong's Altermyth, one of the nation's top game development firms that doubles as a mobile app studio.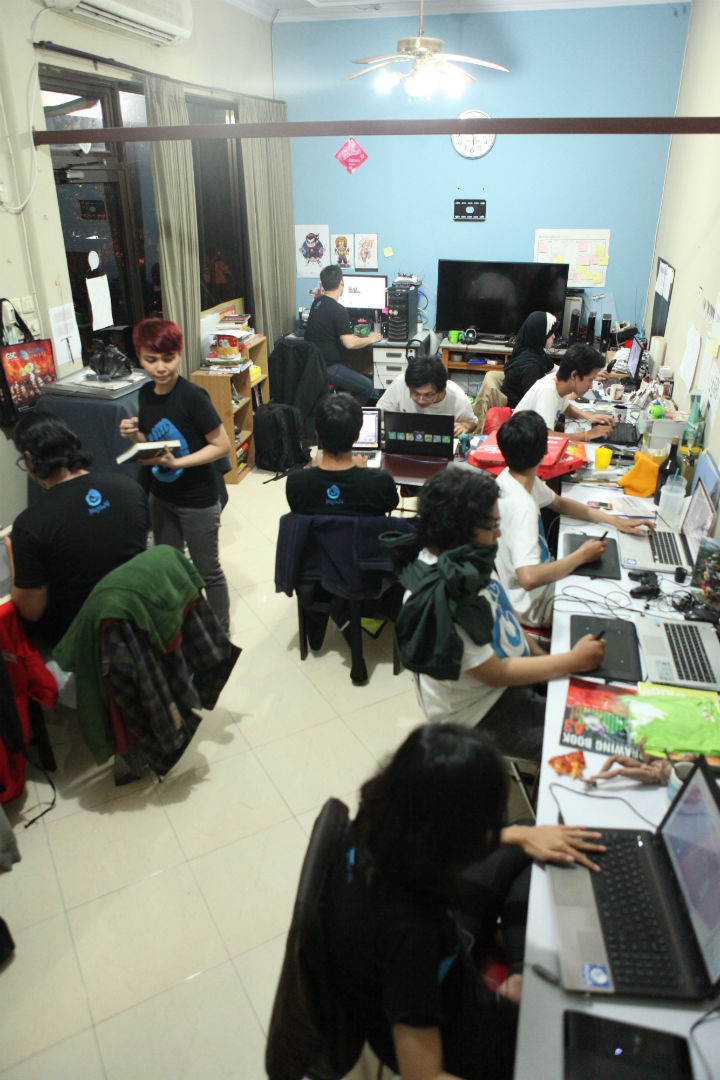 Capitalizing outside the capital
Muharram and his team have their feet firmly planted in Surabaya, the capital of East Java and Indonesia's second largest city. While other Indonesian game developers feel the need to be close to the hustle and bustle of Jakarta's business scene, Muharram says the Mojiken team prefers East Java for its stress-free atmosphere and low cost of living. He adds, "Since we're aiming for the international market, I think it doesn't matter where we are, as long as there's a good internet connection."
But Muharram does concede that Jakarta has more opportunities for growth and is undoubtedly the place to find investment for scaling up. According to him, Mojiken plans to bootstrap the venture for a while longer and see where it leads. He says that he and his team are planning to look for investment sometime in the future, but for another unnamed project, and not Mojiken itself. He cites the strategy as an effort to maintain control over the studio as a creative venture. According to him, Mojiken's plans don't extend far beyond maintaining and increasing its own work efficiency. "Right now, we're aiming to stabilize our income and survive as long as possible," he explains.
Addressing Indonesia's inevitable increase of game development competitors, Muharram says, "The market is getting smarter. So, if we want to survive, we should focus on creating great games – games that we can enjoy and that are actually fun."