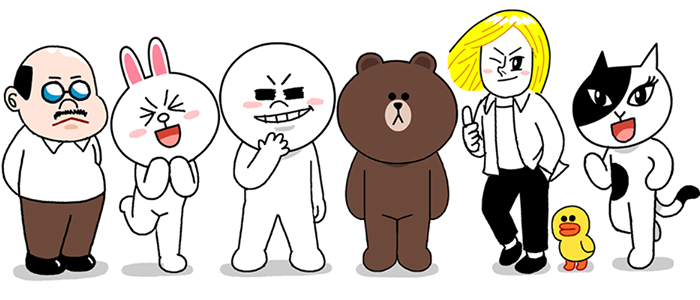 Japan-based messaging app Line is popular in Indonesia partly thanks to its cute stickers. Starting this month, XL Axiata subscribers – about 54 million people – can now use Line stickers on SMS without any need to sign up for Line. This means that even feature phone users – even the most basic ones – can use Line's stickers in their SMS.
However, the overall user experience is bad. Users can't choose which Line stickers they want to send, it'll be generated automatically using the letter "X" at the start of an SMS. The message will be sent in MMS form, so recipients need to download the message (as well as paying for the download) first before reading it. And naturally this service only works between XL users. That's a lot of barriers to usage.
These new Line stickers for feature phones is part of XL Axiata's SMS sticker program. But I've tried using this service with a Samsung Galaxy S3 on a decent signal and I still can't download the sticker messages. I wonder if it's going to be easier or a lot harder downloading the message with a feature phone.
Line recently announced another milestone for its game Line Pokopang which has passed the 50 20 million download mark in the last five months. In contrast, the once popular Line Birzzle game will be discontinued early next year. Overall, Line games have been downloaded over 200 million times.
XL Axiata recently rolled out its own social network called Keeta.
(Source: Merdeka (in Indonesian))
(Editing by Steven Millward)