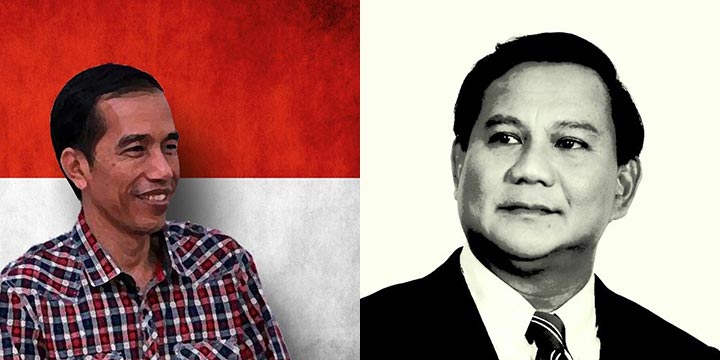 Millions of Indonesians today enthusiastically cast their vote for a new president and a better future. The presidential race has been the closest one yet in the country's election history as both candidates – Joko Widodo and Prabowo Subianto – declared they won the election based on differing quick count results. Twitter (NYSE:TWTR), one of the country's favorite social media sites, played a huge role in the online campaign build-up. Today the company broke down a few important moments that took place on the site.
Indonesia is in the top five user bases for Twitter worldwide. Because of this, Twitter has become an important online sphere where political parties can sway voters. Spectators can also witness how Indonesia's election journey reached its climax on voting day. The country sent out close to 95 million election-related tweets since the start of the year.
Twitter analyzed all the election-related discussion from June 4th to July 9th at 1:30pm. The five most mentioned topics during the campaign were Joko Widodo, Prabowo Subianto, Susilo Bambang Yudhoyono (current Indonesian president), Pemilu 2014 (presidential election 2014), and PDIP (The Indonesian Democratic Party of Struggle, Widodo's party). The five hottest topics tweeted during this time included economy, corruption, education, development, and reform.
See: Twitter has close to 20 million active users in Indonesia
Followers and retweets
Both presidential candidates also grew their Twitter followers significantly during the campaign. Widodo's verified account @Jokowi_do2 grew from 755,000 followers since the start of the year to 1.74 million followers today. Subianto, on the other hand, using Twitter handle @Prabowo08, grew his follower base by 531,000 in the same period. He now has one million followers.
Parties which Widodo and Subianto belong to, PDI Perjuangan and Gerindra, did not share the same growth burst. Both grew their number of followers but only have a modest 80,000 and 173,000 followers, respectively.
How about the most retweeted tweets from both candidates? You can check them both out below:
Ini saatnya Bangsa Indonesia berubah. Sampai ketemu di TPS. Allah SWT beserta kita. Salam hormat kami berdua. #Jokowi9Juli

— Joko Widodo (@jokowi_do2) July 8, 2014
Bismillahirrahmanirrahim.

— Prabowo Subianto (@Prabowo08) July 8, 2014
The one tweet that shook the nation however, came from someone who lives overseas:
To my friends in Indonesia, this week you are empowered with your vote! Get involved in democracy and be heard! #Jokowi9Juli #yes!

— Jason Mraz (@jason_mraz) July 7, 2014
---
Election results are not yet final, so Indonesia still waits to find out who their next president will be. When the time comes, we suspect that person will become a strong contender to India's new prime minister Narendra Modi in terms of Twitter followers. The prime minister, after all, overtook incumbent Indonesian president Susilo Bambang Yudhoyono to become the world's third biggest country leader on Twitter.