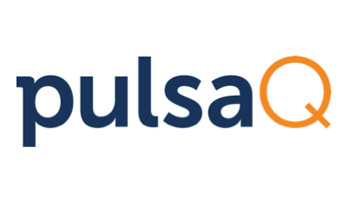 Today, Coda Payments has partnered with 20-million-subscriber-strong Indonesian telco Axis Telekom to launch PulsaQ (a play on words meaning "my mobile credit" in Indonesian) in Indonesia. PulsaQ is a prepaid mobile credit payment solution; some might call it an airtime payment solution. Credit cards and bank account usage haven't gained widespread adoption yet in Indonesia, so using prepaid SIM cards is a common way to make payments online. You can check out the screenshot below to find out how it works.
On a merchant's checkout page, depending on what payment solutions it has integrated, you will find an option to make purchases using airtime. Users submit their phone numbers and payment will be processed upon confirmation. The price of the item will then be deducted from the user's prepaid balance. So far Coda Payments' PulsaQ has already integrated with online bookstore Papataka.com and online comic distributor Ngomik.com.
According to Andy Zain, the average balance of a prepaid card is about 3000 Rupiah ($0.31) in Indonesia. So I wondered if paying through airtime is a viable option for users. But Neil Davidson, CEO and founder of Coda Payments is confident that it is OK:
There are hundreds of thousands of airtime distributors in Indonesia, so if a customer doesn't have sufficient balance to make a purchase, it's a piece of cake to top up and then try again. As a
point of comparison, remember that a typical e-commerce transaction in Indonesia entails the customer visiting an ATM to make a bank transfer. There are a lot more airtime distributors than ATMs.
Davidson said that Coda Payments has more merchants in the pipeline but declined to give names. Coda Payments is backed by Toivo Annus, Digital Media Partners, and Golden Gate Ventures.
(Update: GMO Venture Partners is one of the investors at Coda Payments too.)