Mobile games rarely appeal to those of us who grew up wasting hours upon hours of our early lives on console and PC games. A traditional hardcore gamer wants something completely different than what most mobile games offer. Where Candy Crush has a learning curve of about 30 seconds, Starcraft can take weeks or even months to master. You can beat the latest holiday edition of Angry Birds in an afternoon, but a Skyrim expansion adds dozens of hours of gameplay. Flappy Bird might make me swear out loud once in a while, but the heart-breaking difficulty of Dark Souls or Ninja Gaiden can make a man cry.
The reason for this disparity is often attributed to the misconception that small touchscreens simply aren't suitable for hardcore gaming. We assume there are too many constraints – not enough buttons, battery, CPU power, screen size, precision, etc. And, perhaps most importantly, most mobile games are free or very cheap, whereas console and PC games cost upwards of $60 each.
But a few developers are now venturing out to prove the market wrong; that there is a place on mobile for hardcore gamers. One of them is Pin Wang, founder of Substantial Games. His company is making an iPad-only online multiplayer real-time strategy (RTS) game dubbed The Ember Conflict.
A shift to tablet-first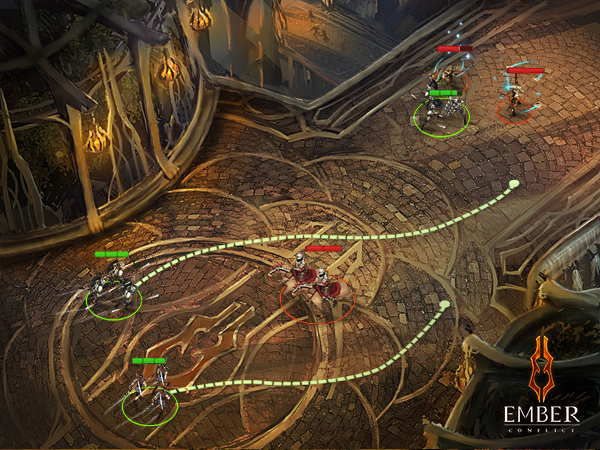 "We're in a transition between mass market time fillers and high quality deep games," says Wang. His Beijing-based team just received an RMB 2 million ($326,000) funding round led by Empowered Investment, a young Shanghai-based VC firm with over 30 deals made in about two years. The game is still in development, but I got a sneak peek where I played a few rounds against Wang himself.
Wang hopes to create a game for people who want that "hardcore" feel but are too distracted by daily realities like jobs and girlfriends. A match that pits a handful of troops against each other only takes a couple minutes, but every detail looks and feels like a serious game should, from the difficulty to the depth of strategy to the beautifully rendered 3D character models and battlefields.
But don't think this is just a small-scale PC RTS ported to the iPad. Pin says, "I don't want a shittier version of a PC game on my tablet." Instead, he and his team thought long and hard about how to leverage the unique traits of a tablet to make the strategy genre just as satisfying – if not more – than it is on PC. For example, want to move several units at once? Quickly circle them with your finger, then point where you want to go. The end result is a fiendishly fast-paced and thrilling experience.
Wang is serious about changing the public's perception of mobile gaming as "casual-only." He's not the only one, either. Autumn Dynasty is another hardcore tablet RTS already gaining serious traction. A few MOBAs are also taking off on mobile, a la Fates Forever.
"The tablet game platform is the fastest growing gaming platform in the world," says Wang, but he's had trouble convincing investors. Casual bubble pop and match-three games flood app stores nowadays, and a VC with no knowledge of gaming likely won't make the distinction. The mobile gaming market is so saturated that many investors simply refuse to invest in games altogether. Wang says he took the investment from Empowered when he had nearly hit rock bottom, and was lucky to find that it had previous game investments.
"I thought we were going to have to close shop," he says. "I had to tell employees to start looking for work."
But Wang says his latest round injected fresh life into The Ember Conflict, and morale is high among the crew. The game is targeted at the US, but will release a beta version in Canada first sometime later this year. An Android tablet version is also in the works.
Oh, and did I mention the game has battle pugs?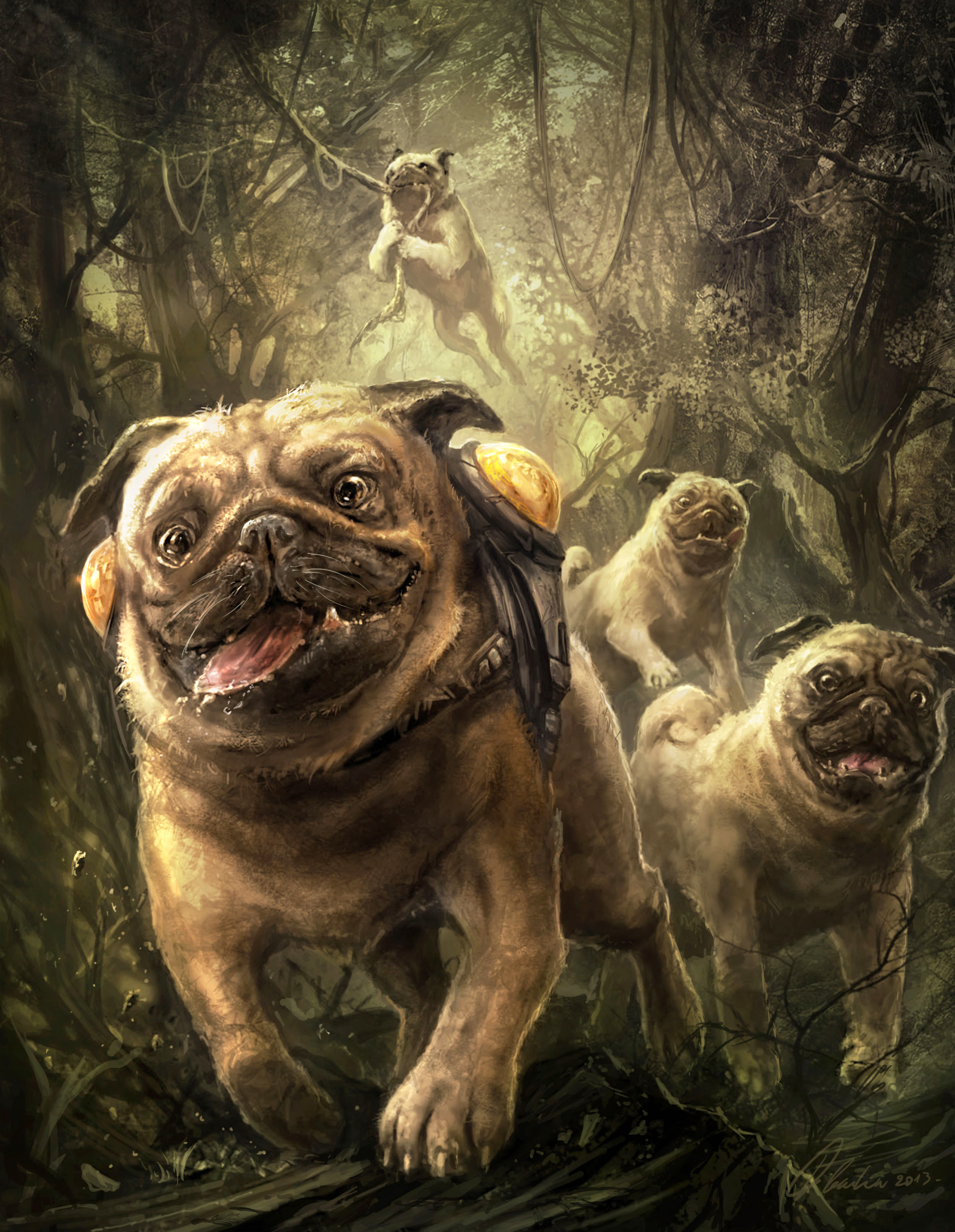 (Editing by Steven Millward)
This article was originally posted on Tech in Asia.