Indian geospatial technology solutions firm Genesys International Corporation has come up with WoNoBo.com – a first of its kind 360 degree-view platform that allows users to search, explore and share points of interest across the vast sub continent.
Seen as a competitor of Google Street View and Nokia Here, Genesys' WoNoBo.com will be soon be available in 12 top Indian cities and will add 54 more.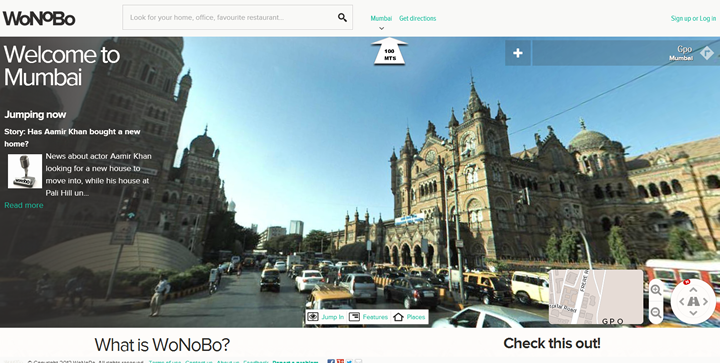 Like Google Street View, the Mumbai-based firm has launched Walking Tours in association with the Indian Ministry of Tourism. It gives users a 360 degree view of famous monuments in the country. It can help users to find their way through the vast country and spot restaurants, shopping areas, and more.
Given the strong domain expertise in the geospatial field, Genesys has been successful in connecting the location-base services with the internet and social media. The navigation platform will be up against Nokia Here, which was launched few weeks ago.
According to Sajid Malik, CMD, Genesys International, the WoNoBo platform will be of great value to build ecosystem of businesses in the coming years. "We are the first urban chronicle of today's India, having mapped panoramic imagery of thousands of square kilometres and close to 10 million places of interest across the country."
"This new media service will provide an innovative dimension for users to share stories and build communities. On the other hand, it will provide local businesses a unique platform to offer a plethora of services," added Malik.
Among the key advantages that Genesys' WoNoBo has over Google Street View and Nokia Here includes a strong understanding and expertise in the geospatial field, closely working with the Indian government, and being a local company. Though WoNoBo is the first product Genesys has come out with that's targeted at consumers, it already has other products in the enterprise and government space.
(Editing by Paul Bischoff)