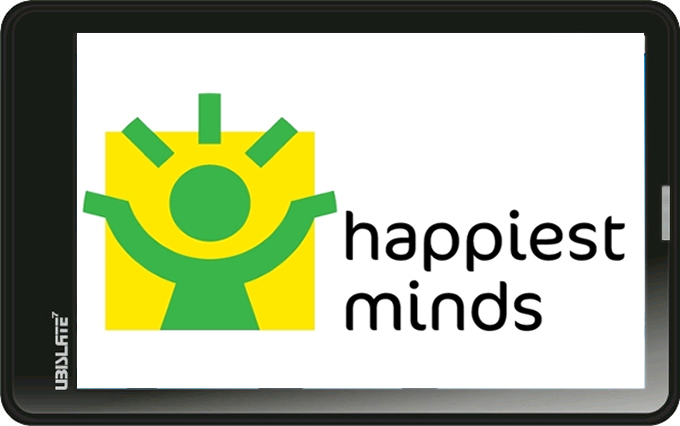 One of India's emerging IT firms Happiest Minds Technologies has shown keen interest in UK-based Datawind's UbiSlate tablet by entering into a strategic agreement to build an app store.
Under the pact, the Bangalore based IT firm will develop cloud-based apps and solutions on the Android-powered low-cost UbiSlate tablets. Besides that, both firms have mutually agreed to build affordable mobility solutions in the area of education and healthcare.
Happiest Minds will undertake the Datawind app store development initiative. Once the app store is ready, it will be available across all Datawind devices.
Given the partnership with Happiest Minds, the maker of world's cheapest tablet Aakash is trying to establish itself in the enterprise business segment, but still continuing with its core "affordability" principle.
According to Datawind CEO Suneet Singh Tuli, the company has always focused on democratizing access to internet and computing with its range of low cost tablets, and the partnership with Happiest Mind will take UbiSlate to the next level.
"Happiest Minds is known for their expertise in disruptive technologies like cloud, mobility, analytics as well as embedded solutions. Through this partnership, we will be able to create a complete mobility experience by offering access to cost effective cloud applications and solutions to our customers," Tuli said.
Joseph Ananthraju, CEO of Happiest Minds' Product Engineering Services, said, "With our IP led approach, domain knowledge of education and healthcare sectors, and singular focus on disruptive technologies, we look forward to creating world class applications for Datawind customers.
For Datawind, its a key step for its future business as well as a move that may force the markets and users to change their perception of the "low-cost tablet maker."
(Editing by Paul Bischoff)