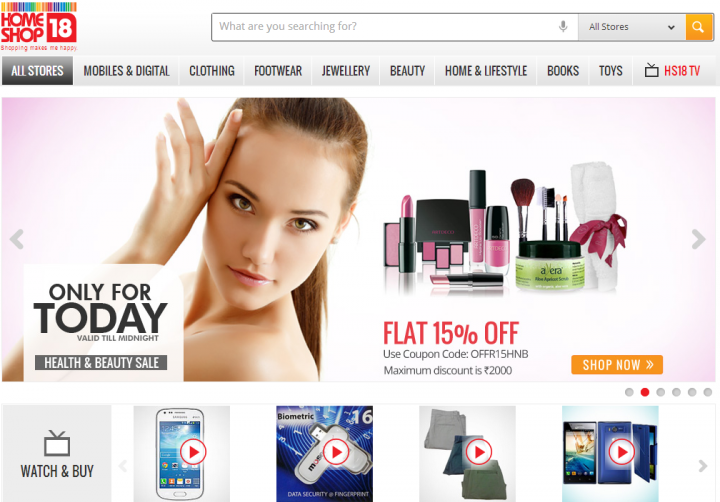 Indian retailer HomeShop18 yesterday filed for a US$75 million IPO on the NASDAQ. The company, an arm of Indian media group Network 18, started out in 2008 on television, akin to the Home Shopping Network (HSN) in the US. It's since opened up an online space and become one of India's biggest ecommerce outlets.
According to NextBigWhat, over 8.9 million customers have placed orders on Homeshop18, and it saw repeat business from 45 percent of them in the second quarter of fiscal year 2014.
But even to this day, TV sales drive four times the revenue of its online business.
Homeshop18 raised two funding rounds in 2013, worth US$14 million and US$30 million from GS Home Shopping and OCP Asia, respectively.
(See: The un-sexy Chinese app that topped Google Play rankings now heads for a US IPO)
While a US IPO is big news for India's ecommerce scene, US$75 million is chump change compared to venture capital investments into rival Indian marketplaces like Snapdeal and Flipkart. Snapdeal raised US$134 million in its last round, and Flipkart got US$360 million. Check out our previous chart of major Indian ecommerce funding rounds below.
Furthermore, Homeshop18 reports US$51 million in sales last financial year, while Flipkart boasts a whopping US$217 million.
(Hat-tip to NextBigWhat)