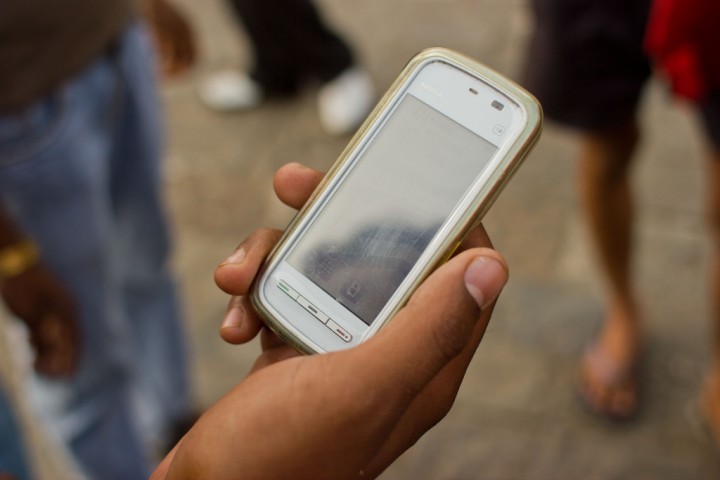 Today the makers of Nimbuzz, one of India's entries in the mobile messaging app space, unveiled a new feature that lets users search and share listings of local businesses.
The new tool works much as one might expect. Users can search for a nearby restaurant or movie theater right inside the chat, and can share a specific listing with chat recipients using a swipe gesture.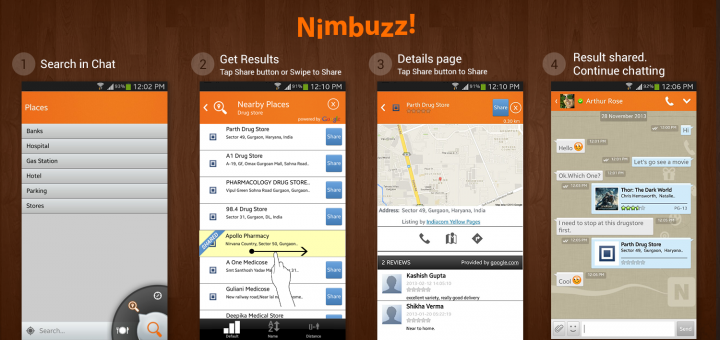 The search is powered by Sprylogics, a company that specializes in mobile search for third-party mobile apps.
The feature is free-to-use at the moment and isn't yet optimized for monetization, though it's easy to see how it could bring in revenue in the future with advertising or daily deal-esque promotions.
Mobile penetration is rapidly increasing in India, with smartphone shipments increasing 229 percent year-on-year as of Q3 2013, according to IDC. Feature phones, meanwhile, still maintain a market share of 81 percent, indicating that there's still many Indians out there that will be be first-time smartphone users soon.
As a result, the mobile messaging competition remains in full swing in India, with WhatsApp looking to be the fastest growing. Last week the company revealed it had 30 million monthly active users in the country, up 20 percent from the previous month. Other contenders include Line, which as of October had 10 million registered users in India, and Viber, which sits behind WhatsApp in terms of monthly active users according to CEO Talmon Marco.
Where does Nimbuzz stand? The company claims to have 150 million registered users worldwide, 78 million of which reside in Asia, and 24 million of which reside in India. Before local search, the company's latest new feature let domestic users make cheap international phone calls, which recalls Viber's recent ViberOut rollout.
(Image via Flickr user vigrigas)