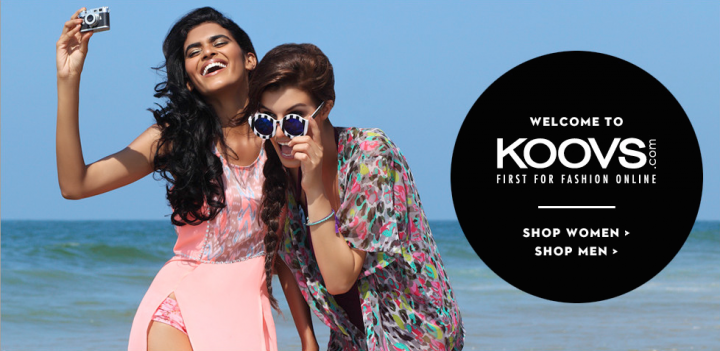 Koovs, an online fashion store in India, has filed for an initial public offering on London's junior stock market AIM. The company aims to raise $37 million, NextBigWhat reports.
The announcement comes just one month after its biggest domestic competitor, Myntra, closed a $50 million funding round from Premji Invest. Around that time, Koov decided it would float on the UK-based stock exchange, adding a former French Connection executive and the deputy editor of British Vogue to its board, according to the Financial Times.
(See: India's fashion ecommerce site Myntra gets $50 million funding ahead of potential merger with Flipkart)
Koovs specializes in high street brands, especially from the UK. It launches over 150 new products every week, featuring catwalk videos and 360-degree product views.
Koovs established itself in May 2010 as a general ecommerce outlet, but switched exclusively to fashion after it was bought in 2011 by a company owned by the Nahata family. Business mogul Anant Nahata is largely credited with transforming the company into a successful venture.
Because Indian law prohibits foreign direct investment into ecommerce, Koovs will be restructured to allow for the funding to come through. The company will operate as a wholesale trading entity called Marble, which will operate Koovs' website under license from Koovs India. This is a fairly common workaround for domestic Indian ecommerce companies to legitimize their foreign funding.
Also like many other players in India's cutthroat ecommerce market, Koovs isn't expected to post big profits anytime soon. In an interview with FT, founder Lord Alli said, "it will take five years for people to understand what we're doing here. We're not going to profit take."
(Source: NextBigWhat)
(Editing by Josh Horwitz)