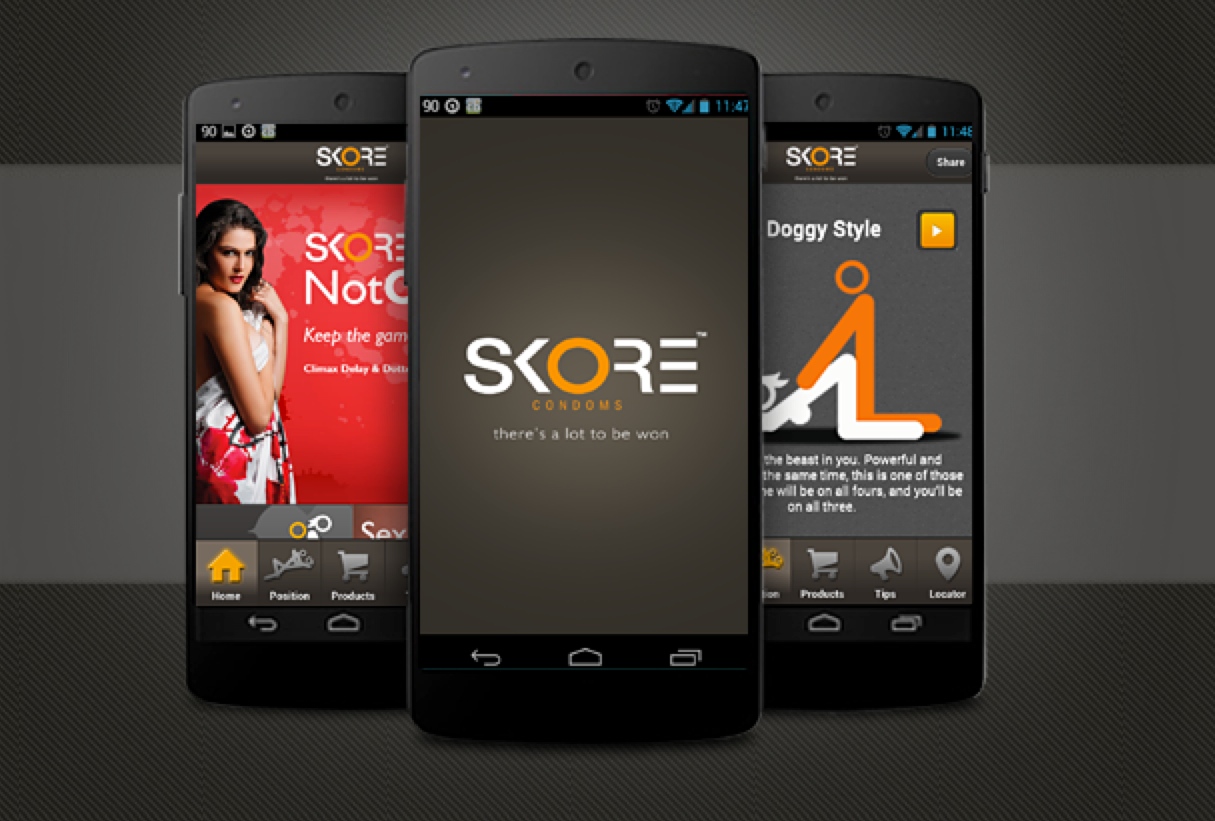 Condoms are one of those products that you need when you need, but they're not always readily available. That's why Indian condom brand Skore has come out with a location-based Android app.
The new Skore app is the first of its kind in India. It features local maps that help men locate the nearest pharmacist. At present, the mobile app only works in Mumbai and a 100-kilometer radius of India's financial hub. The app will soon add more cities. Obviously it's only useful for finding stores that stock this particular brand. For other brands, you'll have to stick to something like Google Maps to find a pharmacy.
Besides helping you track down a pack of condoms, the app has some rather exotic features. For instance, the app has a feature called Skoring Stances which is based on the Kama Sutra and other Hindu ancient literature on sex practices. It outlines about 100 positions you might like to try with your partner, and even imparts some other useful tips.
For the very shy, the Skore app links to a mobile store where users can buy condoms in secrecy.
Skore's general marketing manager Vishal Vyas says his brand launched the app to differentiate itself from rival brands, and also to "advocate responsibility" in sexual health.
The Skore app is free for Android in Google Play. A version for iPhone is in the works.
(Editing by Steven Millward)