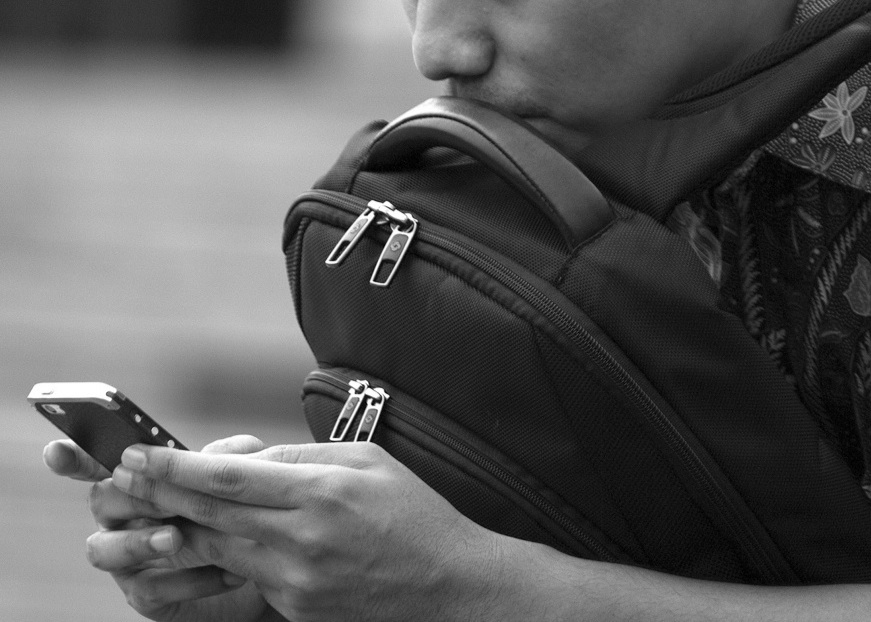 India now has 243.2 million internet users and 106 million active social media users, according to the latest mid-year figures for 2014. The rate of internet penetration among India's population is now 19 percent. All those numbers are up strongly from the end of 2012, when India had 137 million web users, 60 million active on social media, and an 11 percent web penetration rate.
A new infographic slideshow made by We Are Social gives a great overview of India's increasingly wired citizens. With data collated from numerous sources, it shows that mobile is leading the way forward in the country, and gives us clues as to the development of social media, ecommerce, and other web services in India in the coming years.
Here are some highlights from the newest Indian data:
India has 185 million active mobile internet users.

70 percent of web traffic (pageviews) comes from phones or tablets.

Indian people are, on average, connected to the web for four hours and 58 minutes each day.

India has 886 million active mobile subscriptions, but many people have multiple SIM cards. An estimated 359 million unique users have mobile subscriptions.

Average internet connection speed is a lowly 1.7Mbps, below the global average of 3.9Mbps.

Facebook is India's top social network. 66 percent of its active users access it via smartphones.
See: Facebook hits a major milestone, now has 100 million active users in India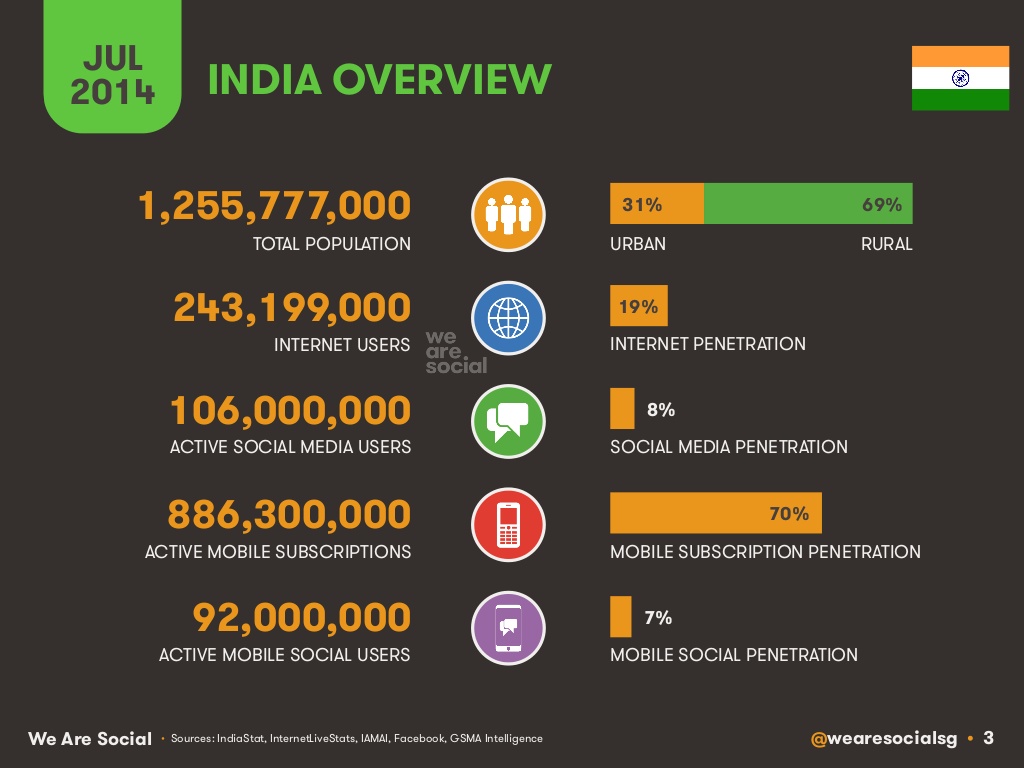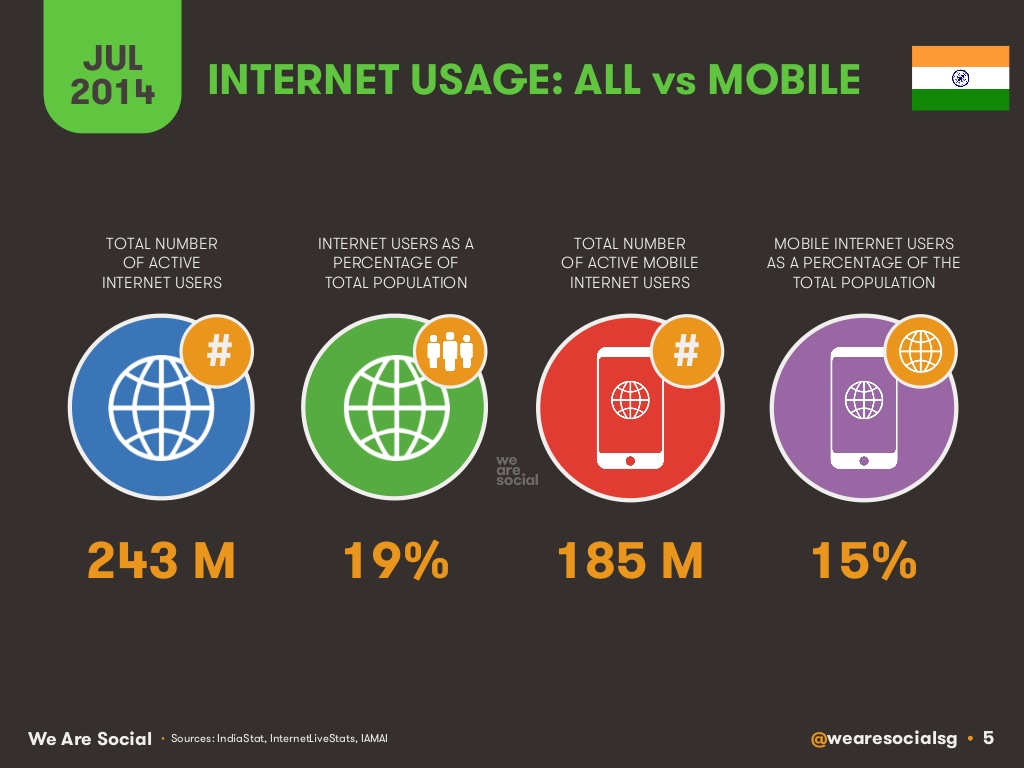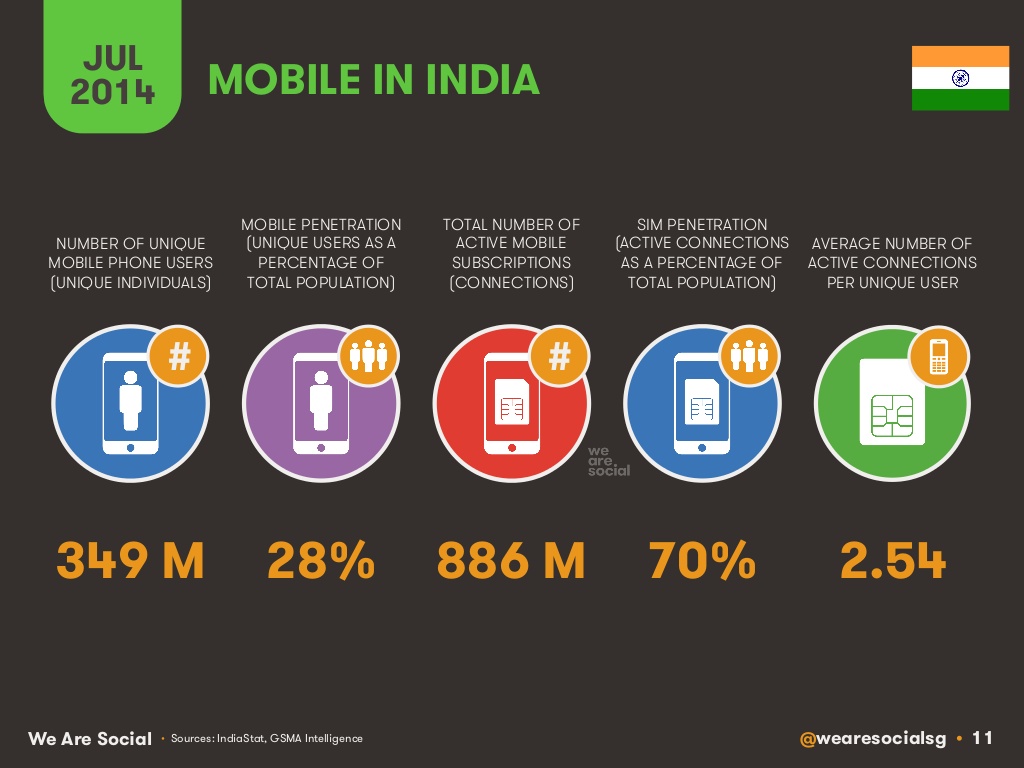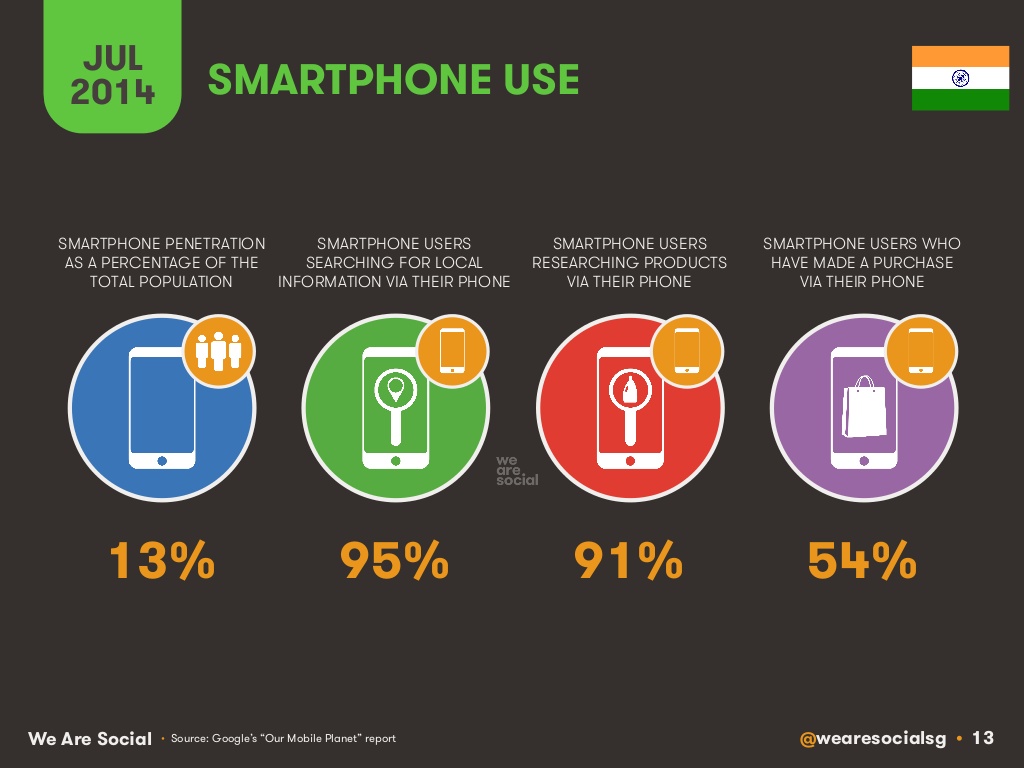 Here's the full, 17-page infographic slideshow:
(Source: We Are Social Singapore blog)
---
For more fun graphics like this one, check out previous entries in our infographic series.