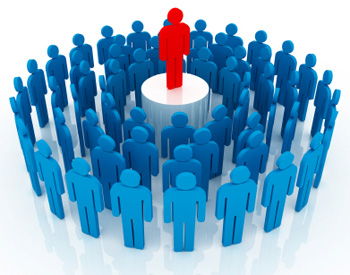 Much has been said about social profile ranking services, which determine how much "influence" is held by a given user on Twitter, Facebook, and Linkedin. Two of the most respected services are Klout and PeerIndex. Both have slightly different approach to calculate one's social influence, which you can read about here and here.
Pinstorm, India's leading digital marketing agency released a unique list today: The most influential Indians on social media which ranks Individuals by taking the average of Klout and PeerIndex scores.
Within the list, Bollywood actor Salman Khan came out on top with an average score of 76.965, followed by Preity Zinta at second place. Prolific news reporter, Barkha Dutt was ranked third. Out of the nation's Cricketers, only Mahendra Singh Dhoni featured in the top ten, placing at the eighth position with an average score of 68.66. That puts him ahead of the "God of Cricket" Sachin Tendulkar who ranked at 33.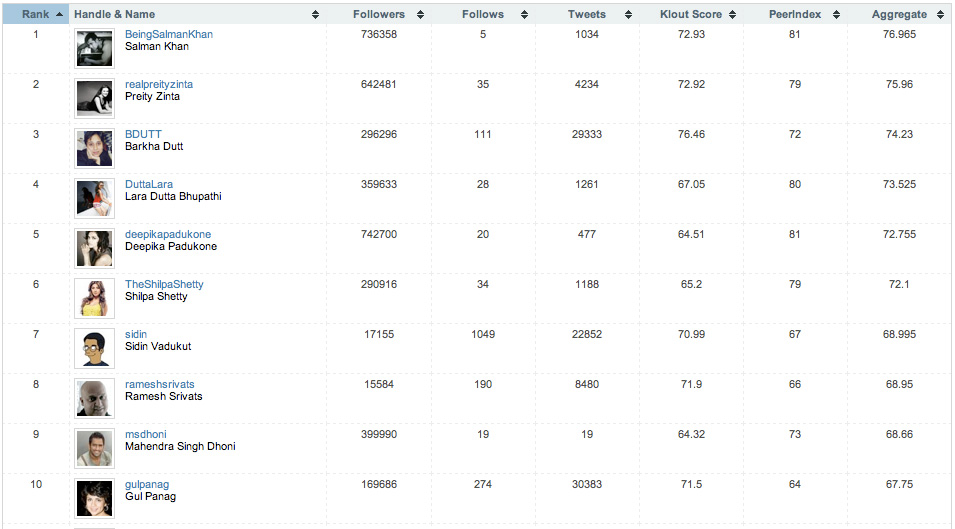 Among the brands, Bharti Airtel, India's leading mobile communications provider, ranks at 54 with its @AirtelPresence Twitter account and 75 for @AirtelIn. This puts it just a little above ICICI Bank which ranked at 79. Clearly the brands could be doing better.
Pinstorm admits that some names are missing from the hundreds they have tracked, and the firm is glad to add suggestions by emailing them at info@pinstorm.com or tweeting at @pinstorm. Take note that these rankings could change because the scores are polled from the APIs once a day.
Such lists always attract a lot of criticism and interest from all walks of the digital ecosystem. What are your thoughts? Incidentally, I ranked at 20 on this list. You can view the list of Indians social media Influencers list here.
Image Credit: FreshNetWorks