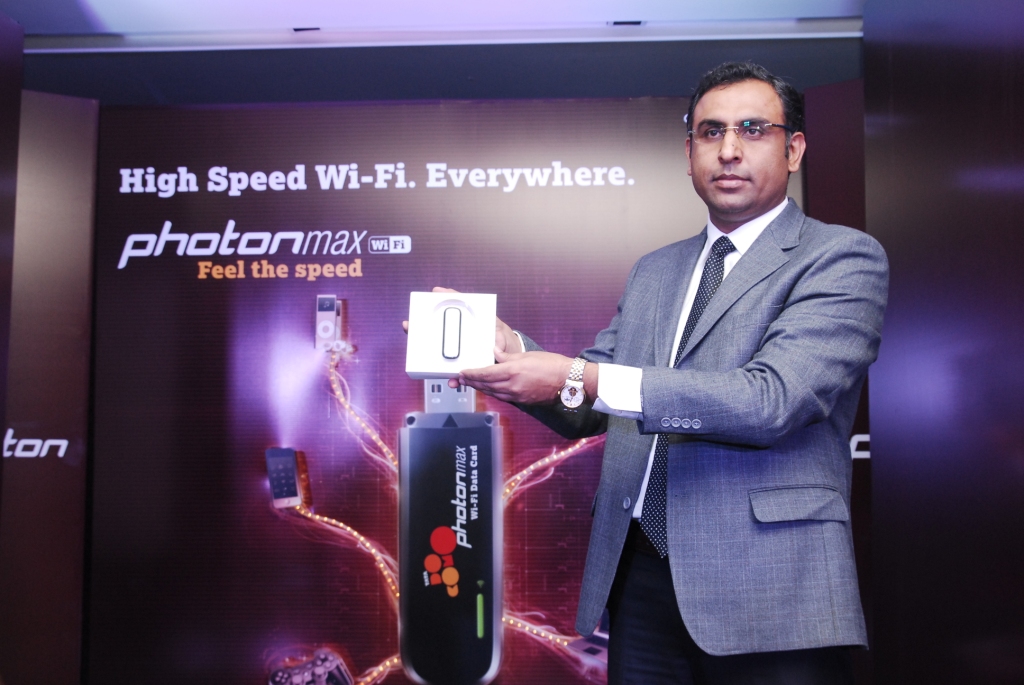 Indian phone owners are sending fewer SMS and calling less these days. With growing smartphone adoption, people want more data. Some telcos are coming up with packages that bundle mobile data with other offerings, but that's not what many want. So now telco companies need to do things differently.
Last week, Tata Docomo launched the Photon Max Wi-Fi. It focuses on pure mobile data and lets users connect up to five devices (mobiles or laptops). It allows simultaneous internet access across operators and devices. As with any MiFi device, it means you can move within your own personal wi-fi hotspot. Plus, it works with mobile data plans from any other telco, regardless of it being CDMA or GSM.
"We believe that data is the next frontier of growth that will offset slowing voice revenues," said Elango T 1 from Tata Docomo, "and products like Photon Max Wi-Fi will help boost the data revenues. Data is already a substantial revenue driver for the company, approximately 30 percent, and we only expect this number to go up."
According to Tata Docomo's internal findings, 60 percent of Indian mobile data users consume video content, followed by music and games (30 and 25 percent). All that requires more bandwidth and bigger monthly data allowances. If you pay for Tata Docomo's own network via this device, you'll get speeds up to 6.2Mbps.
Tata Docomo's newest Photon is hoping to attract the telco's existing subscribers by offering an upgrade service with sale of this device at a discount price-tag of Rs. 1,999 (little over $32). It has come up with various unlimited data plans starting from Rs. 650 to Rs. 1,500 ($11 to $25) for 3GB up to 15GB. Of course, subscribers of any network can buy it and use their existing SIM cards in it.
The cost is a bit high, but it's an interesting newcomer at a time when people want more mobile data. With this launch, India could see more operators create 3G-oriented and platform agnostic products and devices, which would be good news for users.
(Editing by Steven Millward; Paul Bischoff)