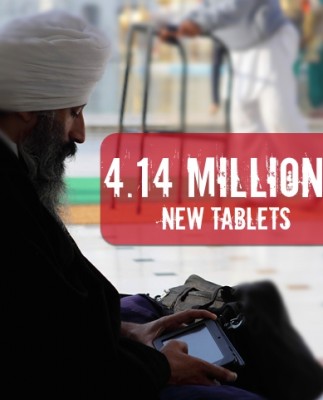 Gadget manufacturers shipped 4.14 million tablets in India in 2013, according to new data from IDC today.
While the number sounds small for a nation with over 800 million voting-age consumers, the tablet shipments number is up 56.4 percent from 2012. The boost in numbers is driven mostly by affordable, low-end tablets, says IDC.
While 'shipments' don't equate to sales – and neither does it tell us how many active tablet users the nation has – it's a useful guide to trends and preferences in the absence of numbers from manufacturers. So which tablet brands do Indian consumers prefer? IDC says that Samsung leads the way ahead of homegrown phone-maker and gadget brand Micromax. Apple's iPad is third. While Apple has struggled to gain traction for its iPhone in India, it seems that the sleek iPad fairs better in the tablet rankings.
(See: 44 million new smartphones shipped in India in 2013, but feature phones still prevail)
Here's IDC's data for market share of 2013 tablet shipments in one pie chart. The huge 'others' section suggests a lot of very cheap, little-known tablet brands – possibly Chinese imports – are selling fairly well across the country: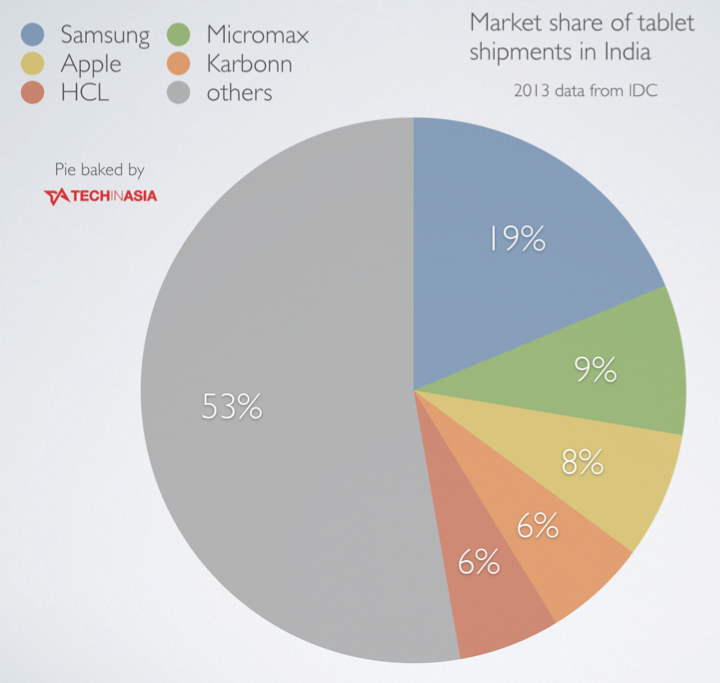 (Creative Commons-licensed photo by Flickr user nevilzaveri)
(Editing by Paul Bischoff)