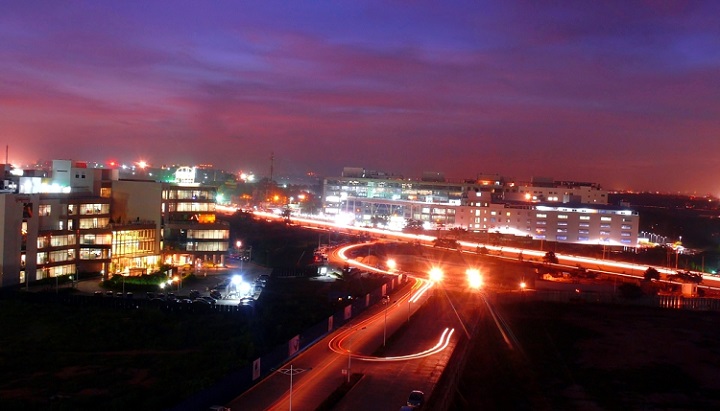 Bangalore arrived on the world stage in the nineties as a hub for software services and outsourcing. This rode on the back of a global rise in telephony and the internet, and a large pool of Indian software developers who cost less to employ than their counterparts abroad.
These advantages eroded over the years with other low-cost tech hubs emerging in China, Vietnam and the Philippines, although India still retains an edge in project management experience, IT talent, and fluency in English. The hope for the future though is that a tech startup ecosystem will rise from this and create intellectual property. In other words, India needs to pivot from providing software services to creating innovative software products. It's risky because it calls for a mindset shift, from relying on sheer numbers of IT talent to promoting technopreneurship.
But this is already happening. Tally, for example, sells an accounting software product made in India which has over a million buyers in over 100 countries.. Its model differs from a software services company like TCS (Tata Consultancy Services), which has 1,100 big clients, for whom they develop customized applications or provide help with using complex software like an Enterprise Resource Planning (ERP) system.
Tailors versus readymade suits
Avinash Raghava, fellow of Indian Software Product Industry Round Table (iSPIRT), tells Tech in Asia:
The services companies are like tailors. They either stitch custom suits or alter a standard design for the client. Software product companies make readymade suits. Over time, the market has shifted from custom suits to readymade suits. This is what is now happening in India. Software services growth is slowing and software product growth is accelerating.
The pivot to software products will position India as an innovator in information technology and not just an outsourcing and services back office of the world. It would allow India to offset the diminishing cost advantages in outsourcing of services. Techies from the services industry are quitting well-paying jobs to start up product companies or become investors in such ventures.
Government policy, however, has not caught up. India's software services industry is over 20 years old, and a policy framework is in place to support it. More than 80 percent of the 100-billion-dollar industry's output is exported, helping to counter-balance India's huge oil import bill. But now the government needs to take into account the weakening of this model, and the emergence of a new value proposition in software products.
"The software product industry is new in India, so a policy framework is not yet in place. This new policy framework will get created in a year or two," says Raghava.
The trouble is that product innovation and service innovation are not always cut from the same cloth. Their needs are different, but the government hasn't responded to that. One reason is that service companies are big and influential, while nobody speaks up for the new generation of tech startups who are more interested in building innovative products than joining the services rat race.
Last year, a group of 30 companies formed a new entity called the Indian Software Product Industry Round Table (iSPIRT). Members of iSPIRT are formerly from the National Association of Software and Services Companies (NASSCOM). Although iSPIRT described itself as a 'think tank' and not an association, the message was clear: NASSCOM was too preoccupied with lobbying for the big service companies like Infosys.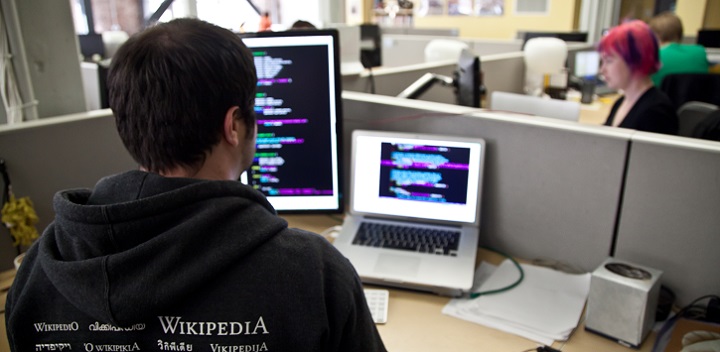 Step-motherly treatment to startups
The need for iSPIRT becomes evident when you see how product companies receive step-motherly treatment from the government while services get tons of incentives. Here are a few sticky points:
Sales of packaged software are subject to tax deduction at source of 10 percent in India, because it is treated as services.
Software product startups end up paying both service taxes and excise taxes due to unresolved ambiguities in the direct and indirect tax code.
The Income Tax Act has tax exemptions for research, but software product companies can't get them because R&D in software is not clearly defined.
iSPIRT, which now represents over 450 companies, has taken these issues up with the new Modi government, ahead of the annual budget coming up next month.
Sharad Sharma, former head of Yahoo! India R&D who founded analytics firm BrandSigma, tells Tech in Asia:
India can provide innovation blowback to the rest of the world if the tremendous untapped potential here is released… We're creating a Biocon-sized company each year and have the potential to build a 100-billion-dollar software product industry by 2025.
Biocon is a biopharmaceutical company based in Bangalore that made about US$421 million in revenue in 2013.
Short-sighted obsession with services
Some people argue that the government logically favors software and IT-enabled services because they are export-oriented and help balance India's trade. But this is short-sighted. As Sharma points out, software product imports are now growing faster than software service exports.
The emergence of made-in-India software products can have an important ripple effect on the wider economy. From small businesses to healthcare and education, companies and institutions are turning to software to become more efficient. Indianized products suit them better and reduce their dependence on imports.
As Bharat Goenka, co-founder of Tally, puts it:
Software products developed by Indian companies can meet the unique needs of Indian small businesses and put them on a trajectory to become world beaters.
The rise of billion-dollar adtech firm InMobi and other fast-growing product startups like office tool maker Zoho and security software creator Quick Heal in the past few years show what's possible.
Sharma, who chaired NASSCOM's product forum before joining hands with like-minded companies like InMobi founder Naveen Tewari to form iSPIRT, sums up:
The shift to products from services will accelerate the transformation of India at large. It will have a big impact on improving government, labor, and social productivity. It will make governance more data-driven, small businesses more competitive, and communities more connected.
See: How do India's major startup hubs measure up to those in the US? (INFOGRAPHIC)
(Top image: Flickr user Bharath Achuta Bhat)