A lot of people – and companies – are watching India closely as its citizens get more wired and engage more with social media. And although India produces some amazing stats in these areas, it's still a very underdeveloped market. Yes, social media users in India grew from 38 million in November 2011 to 60.5 million at present – but that's just five percent social media penetration among the growing populace as a whole.
It's the same story in lots of other areas. India added 37 million internet users in the past 12 months, but – at 137 million in total – that's still just 11 percent penetration, three times below the global average. One fundamental reason behind this might be that 69 percent of Indians live in rural areas, and are often totally off the grid. And so, at present, 72 percent of the country's web users live in urban areas.
All these updated stats for India have been compiled by Singapore social media agency WeAreSocial in its latest infographic report. This is the updated overview for the country: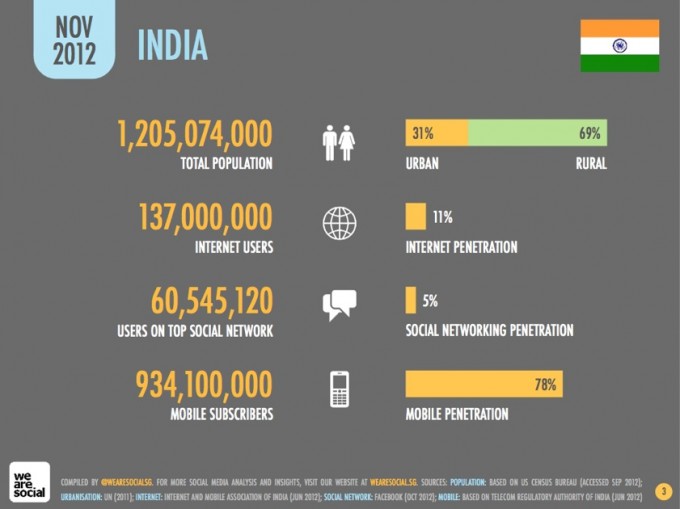 India's young web users – 75 percent of its netizens are below the age of 35 – mean that the social media boom is only just starting. That's great news for Facebook, which saw 14.8 million new users in India in the past six months. India – in the absence of China, which blocks Facebook – could become the biggest Facebook user-base in the world, but for now it's the third-largest: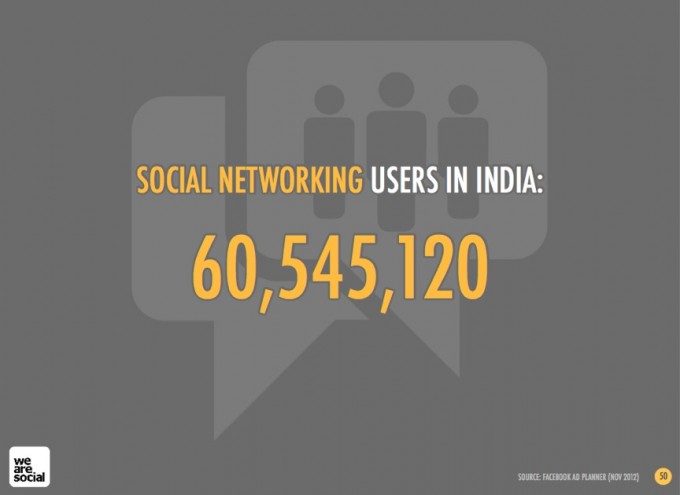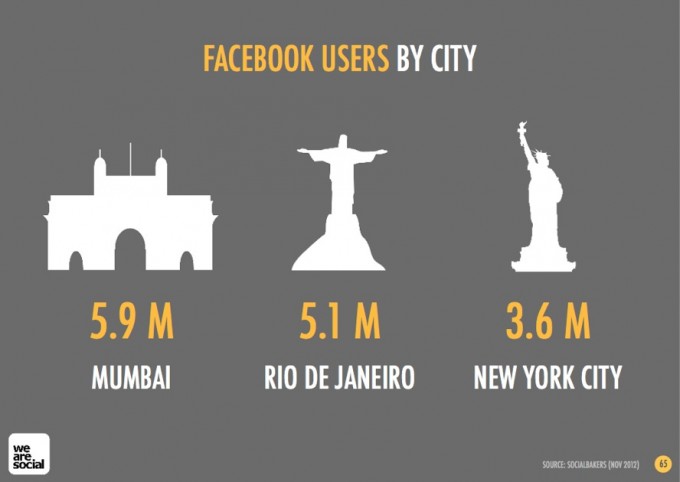 Here's the full infographic report in the form of a slideshow:
[Source: WeAreSocial Singapore]
For more fun graphics like this one, check out previous entries in our infographic series.